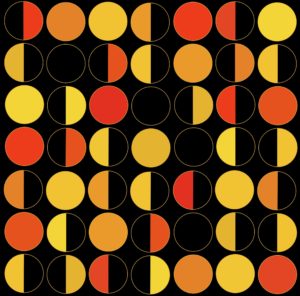 by Alison Price
The Quarter Phase Moon Pattern combines only four of the Moon's phases; new moon, first quarter, full moon and last quarter.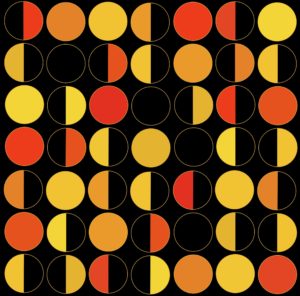 This loosely fits with each week of 7 days long.
Patterns repeat in time as well as in the sky.
I still love the yellows, golds, tangerines and reds of the spectrum. This pattern is a little in your face but that's the energy of fire signs.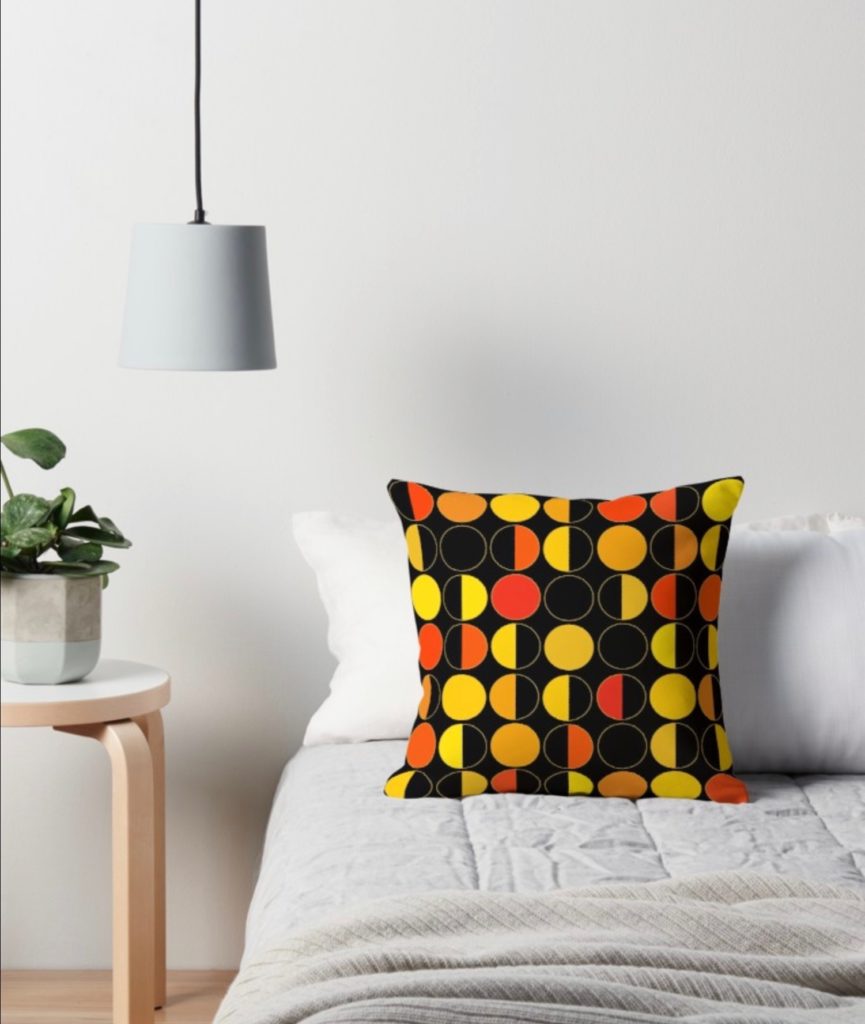 Should I do a pattern in blue/grey shades as well? You know, more luny?
Alison ⭐️