Virgo December 2022
Read more about Virgo in general.
Romance
Your love life is likely to take an upswing at the New Moon around the 23rd.
All New Moons are opportunities for new beginnings for you.
With this fresh energy occurring in your romance on dating sector, there is the possibility that you will come across someone who sparks an interest in you romantically. At the very least, you can expect some lightweight flirtations around this time.
The love planet Venus is also entering your romance sector in December to bring some rose-tinted spectacles to the situation.
The Sun enters your romance sector on the 21st, stimulating the last part of the month into a blur of potential love, romance and dating.
If you are single, you are likely to be invited to on dates, or you will invite invitations yourself.
If you are already in a committed relationship, you will find that there are innumerable ways to show your love and appreciation of your partner.
In the last week of December, try to keep all work at bay and celebrate the people you are with.
Career
If you are thinking of making a career change in the new year the best time to start looking into things will be around December 8th.
This would be an ideal time for job applications and for you to spruce up your resume or LinkedIn profile.
Recruiters continue to look for good talent and you need to be ready.
Mercury
Your planetary sign ruler, Mercury, makes its final retrograde movement around the 29th which signals a time to review, revise and reflect on what you have been doing this year.
This slower energy will cover a period of three weeks going into January where it is better to spend time considering your options and not make any firm decisions until it has passed.
More about Mercury Retrograde.
Horoscopes for All Signs
Click on the horoscope sign you want to know more about below.
More Articles
If you enjoyed these Virgo horoscopes and you want to learn a little more astrology, click on the topics from our blog below.
No Results Found
The page you requested could not be found. Try refining your search, or use the navigation above to locate the post.
by Alison Price Mercury Rules Gemini and Virgo. Mercury Keywords Thinking: Thinking, talking, what you think and talk about are Mercury activities. Information gathering: Also all forms of reading, writing, typing, handwriting, speech, your communication style,...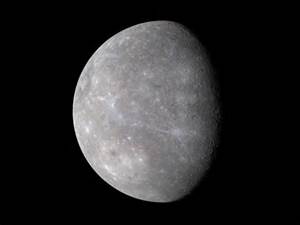 The Mercury retrograde war cry! "Go back, go back, go back to the woods. You haven't, you haven't, you haven't the goods. You haven't the spirit, you haven't the jazz… You haven't the moves that Mercury has!"