Aquarius
Love
You are fortunate this month to have the Full Moon in you romance area. This is the time for you to clearly see the relationship with your love partner and what you see may not be a bed of roses, but it will be a reality check about what is going on between the pair of you.
This is not the time to break up with anyone, but to get real and appreciate them for who they are and not who you think they ought to be. You may have to look deep inside yourself to realize that you have been doing this in the past.
There may again to be challenges in your romantic life as Mars continues to retrograde creating a little bit of frustration and irritability in your love life. Understand that this will pass.
Social Life
The earlier part of December will be ideal for meeting with friends and having social connections, dinners and the like, but as the month draws on, you are more likely to want to be spent some time in solitude or just closely at home with your family.
Inner Life
After December the 6th, as Mercury enters your private sector, you will not want to be communicating with people, and this is when you are likely to just ignore texts or invitations.
This phase continues as the love planet, Venus, also enters your private area when really what is important to you will be more highlighted than what is important for others.
This is further impacted on the 21st as the Sun enters your secret sector. In the last week of December, you are better off spending time with yourself or very close people.
Make sure to get all socializing and partying done earlier in the month and use the second half of December for reflection.
Maybe take a long hike and listen to your inner thoughts as this is the time to re calibrate your inner life, so make the most of these days.
Horoscopes for All Signs
Read more about the others sign's horoscopes.
More Articles
If you enjoyed the Aquarian horoscopes and you are thirsty for more astrology articles how about checking out some more on our blog?
Get You Own Pure Astrology Reading Cards As an Aspiring Astrologer it is a good idea to have some astrology reading cards to round out your readings with your clients. These cards are from Pure Astrology and can help you to not only learn astrology but to add a polish...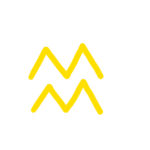 by Alison Price The Water Bearer The Water Bearer is the symbol for Aquarius and the Sun is in your sign from January 21st to February 21st. Your key phrase is "I understand" and many Aquarians say this. Your ruling planets are Saturn, the traditional ruler, and...
Uranus square Pluto and Mars in Virgo June 2012 I have spent some time thinking about Mars as the dispositor of Uranus in Aries (Mars is dignified by rulership in Aries) and the exalted ruler of Pluto in Capricorn (Mars is dignified by exaltation in Capricorn). There...