January 2023 Monthly Overview
Here are the main planetary energy shifts and changes that will be in effect during January 2023.
Ingresses
In January, two planets change signs with one planet dashing through the zodiac to enter two new signs.
Venus
On January 3rd, Venus the ruler of Taurus and Libra, enters Aquarius. Venus is not particularly comfortable in the Fixed Air sign and may struggle to express herself well here.
For Aquarians
If you are an Aquarian, Venus will conjoin your Sun at some time either this month or next. Venus is known as the lesser benefic and she is typically a good thing. Money and love are Venus' two main areas of influence.
For Pisces
Fortunately, at the end of the month on January 27th, Venus slips quietly into Pisces. Venus is in exaltation in the Mutable Water sign of the which means she can express her bounty well for almost everyone. If you are a Pisces then at some point Venus will stimulate your natal Sun to bring you some personal grace and favor into your life.
The Sun
In the third week of the month the Sun leaves Capricorn and enters Aquarius.
Aquarius Season
This is known as Aquarius season even though it only lasts around thirty days. Where the Sun travels, Mercury and Venus are not far behind, which brings a lot of planetary energy to the sign.
Lunations
Full Moon
The Full Moon occurs in the middle of its home sign at 16° Cancer on January 6th. This is the best time for a home-cooked dinner with family in the early evening as the Full Moon rises.
For Cancerians
The Moon loves being in her own sign of the Crab and now you can explore your feelings clearly, if briefly.
Always pay attention to your gut reactions at the Full Moon as they are your true responses being expressed.
New Moon
On January 21st, the New Moon is at 1° Aquarius. This is the day after the Sun illuminates Aquarius with its presence.
New Moon Wishes
New Moons are always a time for setting personal intentions and making New Moon Wishes. Discover more about the New Moon here.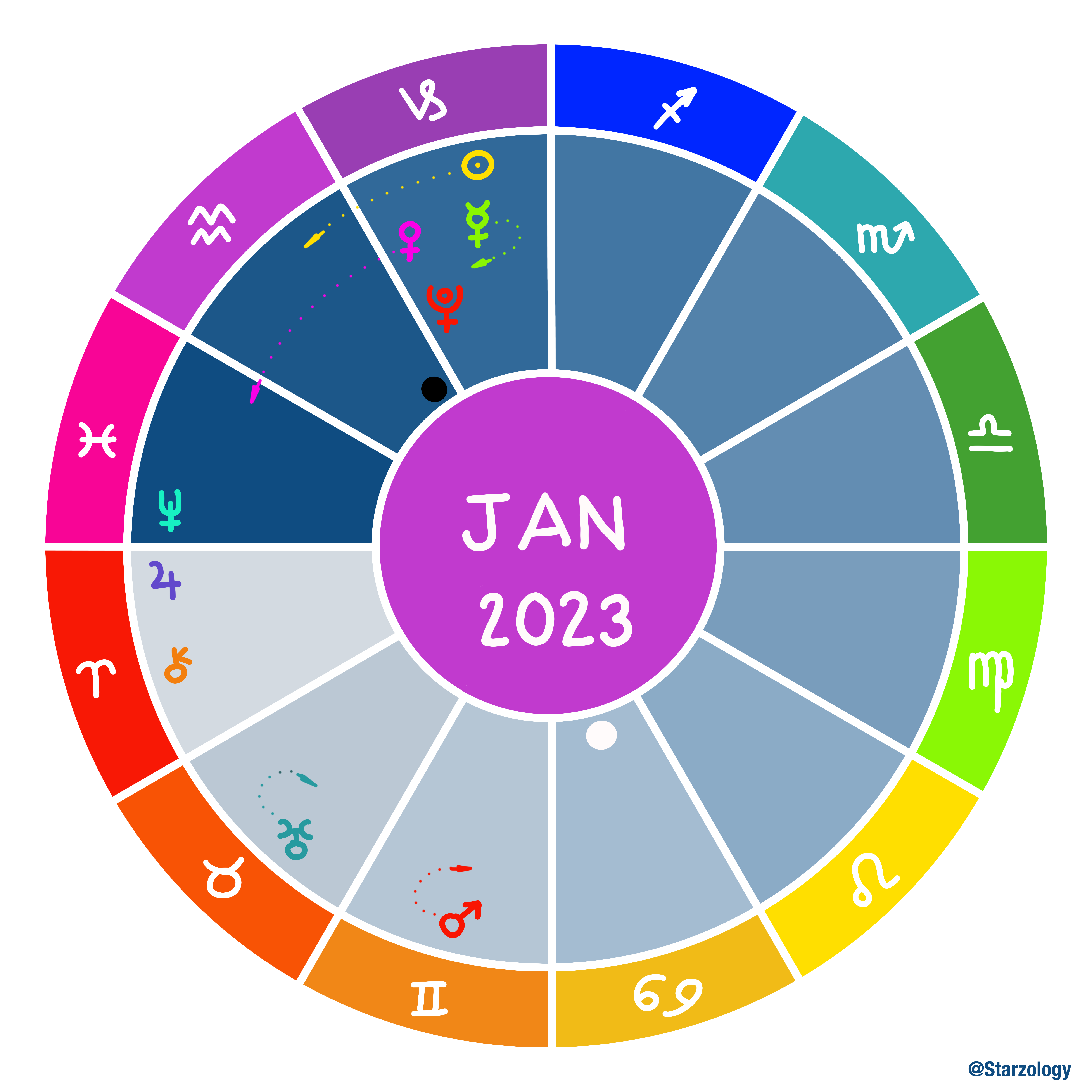 January Stations
Three planets change direction and all three planets end their retrograde cycle and begin to move forward.
Mars
On January 12th, Mars stations direct in Gemini. Mars is only retrograde once in every two years, so he will be charging ahead in a forward fashion for many months to come. This is a signal that more energy is now available to tap into for everyone.
Who This Will Affect
If you are a Gemini with a birthday from May 29th to June 2nd, you will receive some direct invigorating heat and action from the Red Planet during the last weeks of January.
Mercury
Mercury goes direct on the 18th at 8° in the Cardinal Earth sign Capricorn the Sea Goat. You can expect discussions to move forward now and deals to be signed, sealed and delivered. Mercury has a lot to say about interviews and if you are in the market for a new job check out this post on Mercury Retrograde and Job Seeking.
Who This Will Affect
This station of Mercury will specifically affect any Capricorns with birthdays on 29th, 30th and 31st of December. Now you can expect some clarity of thought.
Uranus
Uranus has been in Taurus for a few years now and will remain so until 2025. Once more, on January 22nd, Uranus stations direct at 14° Taurus to bring some relief to social issues and abstract problems.
Uranus in Taurus has a lot to say about the global crypto market which is still highly volatile.
Who This Will Affect
The Uranus station in Taurus will specifically affect you if your birthday is on the 4th, 5th, or 6th of May as you may anticipate unexpected changes of direction in your life.
More Articles
If you enjoyed this and you want to discover some more about astrology you may like some more astrology articles from our blog.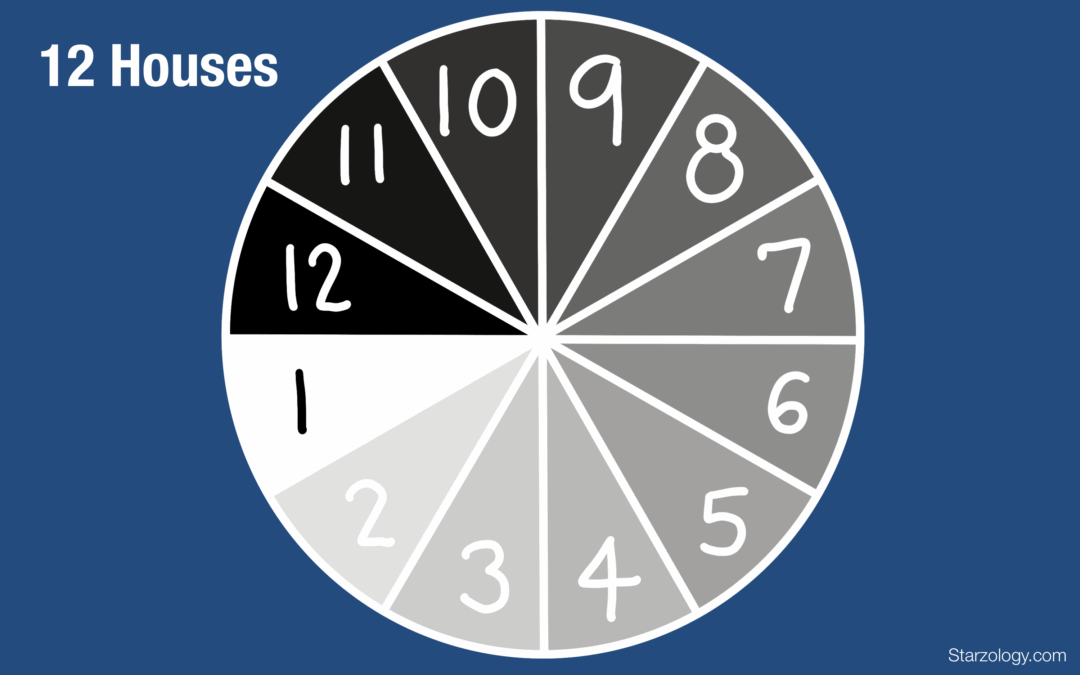 The chart basics are four basic building blocks of knowledge. as a student of astrology you need to get a grip on some basic principles and this post is about the houses. The other building blocks  are: Signs Planets Aspects and more... The Meaning of the Houses An...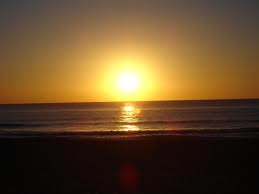 There are a few weeks when the Sun and the inner planets, Mercury and Venus, pass through and transit the twelfth house of your chart. This is a time of the year to slow down, rest and take a pause from life. It is a period of about one month when your energy and drive becomes less prominent (the Sun), your reading, thinking and conversation turns inward (Mercury) and personal relationships, your social life and romance become less active (Venus).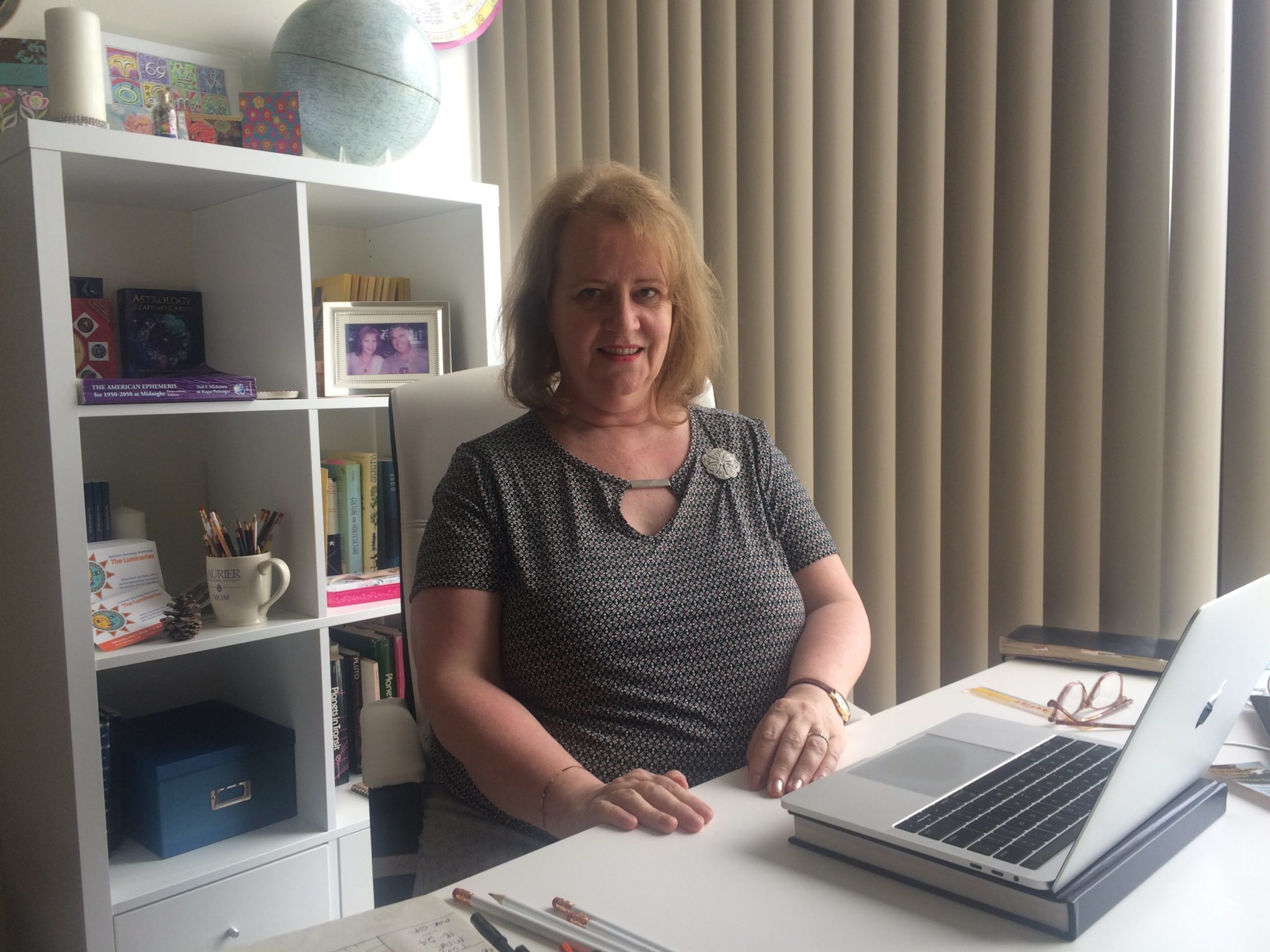 by Alison Price What Do Astrologers Do all Day? As a busy astrologer, I just want to share with you some of my process and what I do all day. This is really for March 2018. Every day is different and the work does come in cycles. Creator Studio Where I work at home is...