by Alison Price
Sagittarius May 2021
Read more about this month's planetary movements (for aspiring astrologers).
Read more about Sagittarius in general.
---
Wellbeing
The lunar eclipse on May 26th will affect many Sagittarians and especially those of you who were born on 27th, 28th and 29th of November.
This will be a period when you can typically see your life or who it is for what it is and learn to love yourself.
This is not the time to bow to other people's demands on your time.
Choose to you spend your days in activities that interest you even if this means taking a nap and not doing much.
---



---
Love
Your meaningful relationships will chug along merrily for most of the month.
The Sun warms any long term relationship this month.
Anticipate a romantic hiccup around the last weekend of May as Mercury changes direction.
This is likely to be reflected in some repeated conversations with your partner.
All worthwhile relationships will benefit from long conversations to clear the air.
Creativity
For Archers, the best days of this month to be get creative are on the weekend of the seventh eighth and ninth.
Clear your calendar and make sure that you are creating something that you love.
This will be the ideal time to schedule an art date with friends, so you can get together and make something as a group.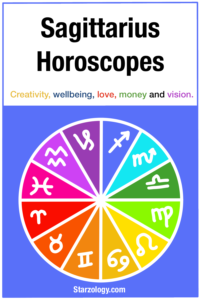 Money
This month you have the energizing planet mars, in your resources sector.
This can work for you one of two ways.
The first way may be that you take on more financial commitments then you can comfortably deal with, but you may decide to do this if the risk is worth it.
The second way that this energy could be expressed by you pushing hard paying down your debt.
For instance, if you have student loans this will be the perfect month to pay a big chunk or certainly some extra cash into your loans.
This applies to credit card as well.
It could be a combination of both, where are you borrow money to fund some ideas you have or some education you want, and you except the commitment that you will be carrying.
Vision
In general, Sagittarius is the sign of the visionary.
Your planetary ruler is Jupiter is the visionary planet which implies that most Sagittarians will have a plan for their life. T hey know where they're going and they are on the right track.
But this is not always the case.
Many archers can be inspired to follow a dynamic leader or guru who has promises of great things ahead.
This may or may not be the case but, it is up to you to choose the path you take to develop the life you want.
Always be on the lookout for false prophets along the route.
The best days for you to get clarity of vision this month are on the 17th and 18th of May.
---
---
Read the other signs.
---
---