March 21st to April 21st.
Career
On December the 6th, Mercury enters you career area to stimulation of this area of your life. This is closely followed by Venus on the 10th joining Mercury, and later on the 21st the Sun entering Capricorn as well.
This concentration of planetary energy brings a total focus into your public area, your reputation and your career. This will be a time when people who haven't met you get to know you.
By what you've put out there and through your reputation. This will also show in how others speak about you when they haven't met you. How you have positioned yourself in the past will now be reflected back to you this month.
If you are looking to. Start a new job or find a career. You can lean heavily on. Your past reputation and word of mouth from others to help you get where you want to go.
Additionally, the New Moon on December the 23rd occurs in your public sector which suggests that the last week of the month will be highly lucrative. For your career advancement, if that's what you're looking to do now.
Teachers/Neighbours
Anticipate some clarity about how people around you, like your neighbors or teachers view you, and this can help in self-realization as well.
This localized energy will come to a head at the Full Moon in Gemini on December 8th in as it happens in your neighborhood sector.
Personal Growth
On December the 20th, the mighty planet Jupiter enters your sign for five months.
The benevolent planet brings growth, opportunity and luck to you personally. It will be a huge start to the year for you and many opportunities will come your way.
More Articles
If you would like to look deeper into astrology you may enjoy some more of our articles below.
No Results Found
The page you requested could not be found. Try refining your search, or use the navigation above to locate the post.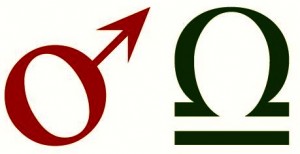 Mars is the first of the superior planets as it is at a further distance from the Sun than the Earth. Mars enters Libra on July 3, 2012 and will be transiting direct until August 23, 2012. The red planet rules the signs Aries and Scorpio. Libra is the sign of its...