Which Sign to Read
These horoscopes are written for Ascendant signs. If you know your Ascendant sign then read that horoscope.
Otherwise, read your Sun sign, and while you're at it, think about getting your chart cast so you will know your Ascendant sign for the future.
Gemini January 2023
Gemini Money
On January 6th, the Full Moon illuminates your finances. If possible, bank what you have available now. You may feel you have enough money that you can splurge, but you would do well to hang onto any cash until the next New Moon when things clear up.
On the 18th, Mercury stations direct in your debt area. You may receive communications regarding your credit cards and it should be good news. Pay close attention to all messages from your bank. There may be an interest hike or you could be offered a card with better features which you find attractive.
In the last week of the month Venus enters your public sector. This makes you more desirable and others see you as capable, stylish and pleasant. If you want to discuss a raise at work this would be a good time to open the negotiations.
Gemini Love
The weekend of the 13th, 14th and 15th is the best time for love and romance for Geminis this month. Watch out for potential conception now as you are quite fertile.
Gemini Vision
If you have a clear vision of your life. Then on the 3rd, as Venus enters your vision area, you can anticipate something good happening.
Later as the Sun enters your farsightedness zone, followed quickly by the 21st New Moon on the 21st, get ready and be poised for action.
This will be the best month this year for you to initiate a new life path for yourself. This could be an internal development and not necessarily tangible.
Gemini Wellbeing
Mars turns around in your personal area. The action planet will push you to do more physically this month. It is time to gird your loins and get ready to take some action.
Later, around the 22nd, Uranus goes direct in your private zone. This is not the first time in recent years and it will not be the last. There may be a subtle shift of energy and you can ride the positive wave by having an open mind and showing your quiet genius.
Gemini Creativity
Explore your creativity around midmonth perhaps with an art date or musical weekend.
Read All the Other Signs
Select the other sign's horoscopes below.
More Articles
If you enjoyed the Gemini horoscopes for this month you may like some more of the astrology related content on our blog.
by Alison Price The 5 Pointed Star How to live your satisfying life can be seen through your personal astrology. I chose the name Starzology for my astrology website and business because of its relationship with the number five. The fifth sign of the zodiac is Leo the...
Chart Division Overview Horoscopes developed with the early Greeks and Babylonians. These early astrologers made a conformation that all charts are represented in a certain way. It is as though you are standing facing south with the east to your left and the west to...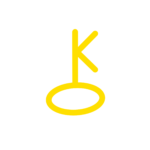 by Alison Price Chiron Chiron does not rule any sign. Where we have wounds (both physical and emotional) are shown by Chiron. Chiron rules healing and the healing process. It is also about where things scab over but are then picked at again. Chiron governs all weeping...