Gemini June 2021
Money
On June 2nd, Venus enters your money area.
This is a clear indication that your financial situation will ease as Venus is the planet that rules money.
Later in the month the mighty planet Jupiter will station in your career area on June 20th.
This could signal a change of direction in your career which has the potential to impact your income.
Tread carefully now.
On June 21st, the Sun illuminates your earnings sector to shine a light on the reality of your financial situation.
This should be a good time for you, and you will feel comfortable and confident with your money-making abilities.
---



---
Creativity
All Gemini's have a fine contact into their creative vibes on the weekend of the 18th, 19th and 20th of June.
This will be an opportune time to attend an art retreat or a music practice.
If your creativity is on a lower scale than that, plan an "art date" with yourself over the weekend and let your inspiration slow.
You will be surprised at what you can create during this short period.
Wellbeing
On June 22nd, your planetary ruler, Mercury, will end is retrograde period as it stations direct.
This will release anything that has been holding you back internally.
You are more likely to be self-aware and make decisions with clarity now.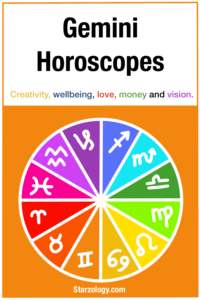 Love
The Capricorn Full Moon on June 24th will illuminate your intimate life.
If things are going well this will be quite clear now and on the other hand if things are not going well that too will be a parent.
This is a period where information will come to you that you do not have to make a decision about immediately.
What are you do have to decide is whether or not you can accept any habits, quirks or perceived flaws in your intimate partner.
Vision
There are two celestial energies that are causing strain for you in your vision sector and your private life.
If you are feeling slightly unconfident, you might wake up to find yourself between a rock and a hard place.
Take a deep breath and know that this too shall pass.
On the other hand, if you are trying to find a new way to live, perhaps through minimalism or vegetarianism, or other practices that will improve your life, there will be some road blocks this month.
Do not give in to the pressure to conform, rather use this time to build a solid foundation and vision for your life.
---



---
Read the other signs.
---
---