Leo June 2021
Read more about this month's planetary movements (for aspiring astrologers).
Read more about Leo in general.
---
Vision
Early in the month you are likely to receive some inspiration about your life's journey.
The path you choose can be tweaked and modified it is not set in stone so be alert to situations that unfold around the third and fourth of June.
It will be important that you have your tennis tune in and pay attention to people or messages or ideas that come to you about how you can improve the life path that you are currently walking.
---
---
Love
The first three weeks of June will be glorious in your love life and then Jupiter will station in your intimate area on June 20th.
This signals that you may have to withdraw some offers you have given because your plate is overflowing.
It is critical that you pay attention to your romantic partner and their needs at this time.
Two days later, Neptune will station in your intimate area to bring a little confusion into the bedroom.
Remember that everything does not have to be picked over, it is sometimes just easier to go with the celestial flow of energy and see what happens.
Do not be any in a rush for any firm love commitments because it is unlikely that you will be receiving any now.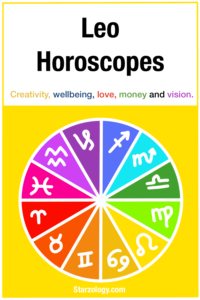 Creativity
Leos are the most creative sign of the zodiac.
And this implies that you are likely to be creative as a matter of course.
But to tap into the planetary energies that ebb and flow during the course of the month you will be you best be able to get creative around after the 20th as your creative planet Jupiter, shifts its energy.
The super best days for your creative life this month will be the 22nd and 23rd of June.
Money
Through your career you can anticipate some challenges this month.
You are likely to receive pushback from your partner about overworking or paying more attention to your colleagues than you do to them.
The situation at work could impact your finances in the long term.
Pay close attention to an older person who tries to give you some advice.
Wellbeing
On June 2nd, Venus enters your wellbeing area to bring beauty and happiness into your life.
The hot and feisty planet Mars enters your sign on June 11th exit which signals that it really is time to get off the couch and do something about your exercise, eating habits and general health.
The Capricorn Full Moon on June 24th will illuminate everything you are working towards in your physical and mental health life.
At the summer solstice your focus will shift more onto your private life this will support your well-being for the next month.
The beautiful planet Venus will stimulate your sign towards the end of the month which should bring you gifts and bounty and add an inner glow to your vibe.
---
---
Read the other signs
---
---