Pisces May 2021
Read more about this month's planetary movements (for aspiring astrologers).
Read more about Pisces in general.
---
Wellbeing
As the planet of great expectations, Jupiter, enters your sign on the 13th, get ready for some excitement.
Jupiter is the traditional rule of the sign of the Fish, and this is good news for all Pisces people.
Jupiter will be in your sign until July 29th when it slips back into Aquarius through to December 30th, 2021 when it once again enters your sign for five months until May 2022.
---




---
Love
This month your love life will be hot and feisty.
This is due to exciting planetary energy brought to you from Mars.
You will want to actively engage with anyone romantically who interests you.
If you are single, it is probable that you will go on many dates.
If you are already in a committed relationship, now is the time to dig deep and make more of an effort to build the bond between the pair of you.
You have a choice in relationships, either to let them wither and die or to keep working at them.
For Pisces, this is the month to go the extra mile and make an extreme effort in your romantic life.
Good days for love for you this month are on the weekend of the 15th and 16th and the 19th and 20th of May.
Creativity
Anticipate being quite productive in your creative endeavors now.
This is a brilliant month to try different things.
For example, if you are a hobbyist you may wish to do painting, weaving, or crafting of some form.
If you are an artist, you may work out a new dance routine, add some music and maybe video a sequence.
The point is, that this month you have plenty of energy and drive and you are keen to try different things.
The current celestial dynamic will stretch you even though you may have one core creative activity that you normally do.
By trying other things, you will bring a different element to your creativity as a whole.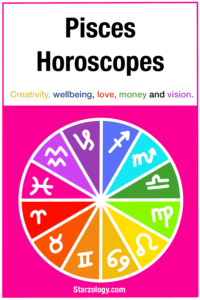 Money
Your career is likely to become a focus around the lunar eclipse on May 26th.
Choose to try something new as this is a time when others in authority can see exactly what you are capable of.
Chances are fleeting now, so move fast and be ready to say, "Yes" to business related offers.
If you are thinking of readjusting your domestic arrangements, get all the decisions over before the 29th.
Vision
For Pisces, you may have so many visions you don't know which one to go with first.
To add some clarity to the situation, the two days of the 24th and 25th of May will be when you can more closely get in touch with the vision you have for your life.
These are the days when the Moon will stimulate your urge to stay on track with your life path.
Every journey begins with the first step, so if you are not sure where you are going, then pay attention to situations that unfold around these two days, to give you some clues as to what you should be aiming for.
---
---
Read the other signs
---
---