Pisces June 2021
Read more about this month's planetary movements (for aspiring astrologers).
Read more about Pisces in general.
---
Love
On June 2nd, Venus enters your romance area.
This signals that it will be a beautiful time for love for you in June.
Later at the solstice on June 21st, the Sun spotlights your romance area which is likely to bring love to your door.
If you are unattached, anticipate many approaches from interested people.
If you are in a committed relationship already, others are likely to flirt with you atrociously, but it makes you feel good.
---



---
Creativity
You will feel more creative than you have for a long time as both the Sun and Venus charge into your creative zone this month when they will start to stimulate your creative life from the second onwards.
Then at the solstice on the 21st, it will be as though you are coming into your own.
This is the month when it is important to stamp your individuality onto your creative works and not just copy or clone other people's ideas.
It is a time where you can confidently express your own distinct dance, art, music or writing.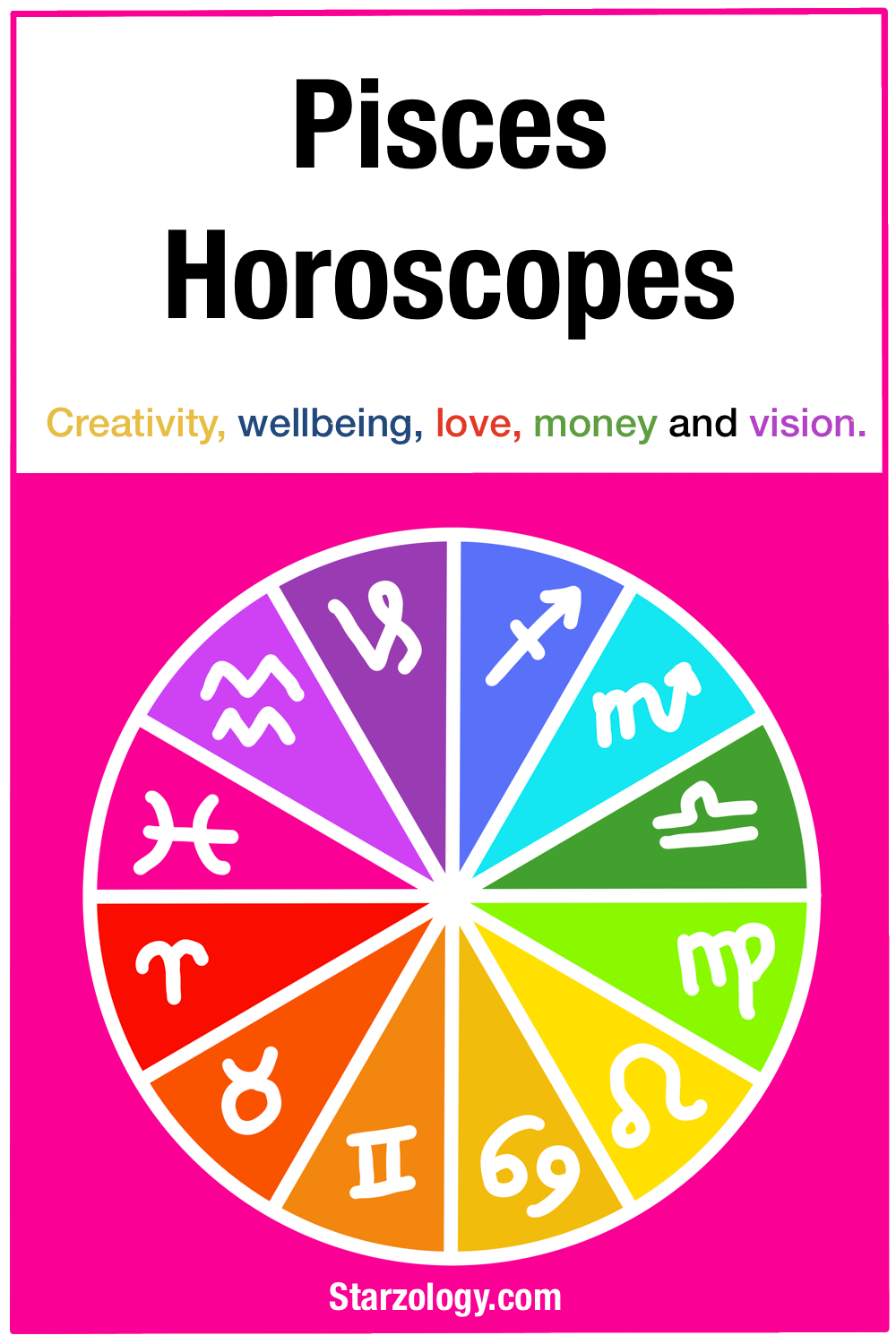 Money
Sometimes money can burn a hole in your pocket if you are a Pisces and you have no idea where it all went.
Get all excessive spending over on the third and fourth of June then tighten your belt for the rest of the month.
It is critical for all Fish to have "mad money" that they can splurge on anything that takes their fancy.
Your financial planet is Mars which can be impulsive hotheaded and bring a feeling of urgency when it comes to shopping.
The best way to handle this is by budgeting in some crazy purchases now and then that you pay for with your "mad money."
Wellbeing
You'll be super energized and want to start some new sporting activity, health regime or diet as Mars, the high energy planet, arrives in your health sector on June 11th.
More good news is that Jupiter will station in your "self" area on June 20th to give you a time to reassess your expansive declarations about your physical and mental health objectives.
Two days later elusive Neptune will pause as you tap into some elusive insights surrounding your wellbeing related plans.
In the final few days of June, a super beneficial planet, Venus,  sweeps into your healthiness and wellness area to bring wholesome gifts for you.
Vision
For Pisces, your life-path vision can sometimes be blurry.
The path you think you are walking in this life may flow in and out of focus as the years go on.
This month, tap into the Moon's energy as it illuminates your vision sector on the 20th and 21st and use your feelings to adjust your direction.
Your traditional planetary ruler, optimistic Jupiter, will start its retrograde session now as well which suggests it is a high energy day for you.
If you are trying to be more creative in general, clear your calendar now and let your expression flow.
---
---
Read the other signs
---
---