by Alison Price
Libra May 2021
Read more about this month's planetary movements (for aspiring astrologers).
Read more about Libra in general.
---
Wellbeing
Anticipate starting to feel better around the 13th in your general health and well-being.
Improvement should occur both mentally and physically in your body.
This is a positive time for you, and you may even feel invincible which can be a great thing.
Around the weekend of the 22nd and 23rd the moon passes through your physical area to bring an upsurge in your mood.
Now you are likely to see the world as a far better place.
---




---
Vision
You are fortunate this month as you have three dynamic celestial bodies moving into your vision sector.
This will definitely be the month where you get a sense of where you are going.
To find a life purpose it's important for many people, and during May all Librans will get some clear insights into where they should be going.
You could do this by talking to people and engaging socially as much as possible during this difficult time when many of us are under stay home orders.
Get online and be social to discover the many options open to you.
Love
Your love life may take a sudden turn as pressures for your girlfriend or boyfriend release somewhat.
If you have felt under the gun to commit to each other, you can take a breather now.
There is no rush and things between you have to be right before becoming exclusive as a couple.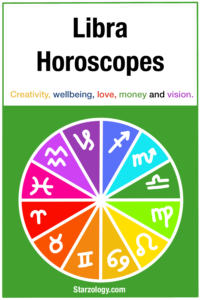 Creativity
Your creative life has been supported for over a year is the beneficial planet Jupiter has lingered in your artistic zone.
However, this month Jupiter moves on but leaves behind the changes in your inspired life that have occurred recently.
There will be a shift of energy on the 13th where you are more likely to stand by your own commitment to your creative life then listen to the influences of your teachers tutors all gurus.
This is the time to go it alone.
Money
You may still receive offers or financial support during the first week of May.
You are likely to have received a lot of income recently and this my love you into a false sense of security around your finances.
After the ninth, as the money planet Venus moves on, you may be tempted to take on more financial commitments that you can comfortably handle.
---
---
Read the other signs
---
---