by Alison Price
Taurus May 2021
Read more about this month's planetary movements (for aspiring astrologers).
Read more about Taurus in general.
---
Love
The best days for your to find new love this month are on the 19th, 20th and 21st when the Moon stimulates your urge for flirtations and romance.
If you are in a meaningful relationship already, you will develop deeper emotional bond with your partner around 24th and 25th of May.
Set aside those dates for a special dinner together.
---



---
Creativity
Your creativity urge will be forward looking for most of the month.
Plot and plan all new projects and get the blueprints out before the 29th when the impulse to develop something original will wane somewhat.
You cannot be creative every waking moment so go with the flow of the universe now.
Money
After the 20th your finances will probably improve as the Sun lights up your money sector.
People will pay you and you will probably have enough to go around.
There will not be excesses of cash, but you can indulge in a few luxuries for yourself now.
Your money owing sector will be stimulated at the lunar eclipse on the 26th.
Resist the urge to borrow now.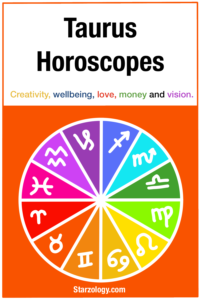 Wellbeing
You are personally affected by the New Moon in Taurus on the 11th.
If your birthday is on the 10th, 11th or 12th of May, the meaning of the New Moon will go forth with you for the next twelve months as a part of your celestial energy forecast.
This is a good thing as you can tap into this dynamic lunar energy all year.
For the rest of the Bulls, make some personal intentions at the New Moon that relate to yourself and your personality.
This is a time to improve how people see you and the first impression you make on them.
Choose to step up your image and spruce up your opening lines to make a lasting and memorable impression.
Vision
For most of May, you will be content with the vision that you have for your life.
There is no rush to chop and change things and certainly you can coast along now.
Make any minor course adjustments before May 29th, as things will be set for a while after that date.
Enjoy the journey.
---
---
Read about the other signs.
---
---