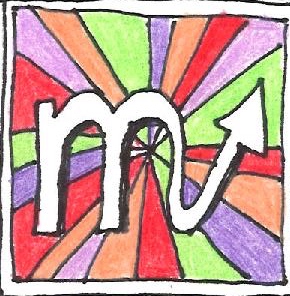 by Alison Price
Understanding Scorpio
If you are born between October 21st and November 22nd you are known as a Scorpio.
What this really means is that the Sun was in the tropical zodiac sign of Scorpio when you were born.
The symbol is a scorpion which is a small arachnid which can hide in plain sight and often has a deadly sting.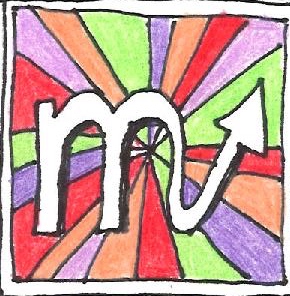 Characteristics
Scorpios really want to get the bottom of things. They will keep probing until they get the truth. You may find it hard to keep your secrets from a Scorpio.
They are passionate and this brings in the part where they really are considered the sexiest sign because of their passions. So if a Scorpio is interested in you they will want to plunder the depths of intimacy and explore your deep motivations.
Scorpios will support you in secret and will champion you from the wings. They will provide their votes for people and causes they believe in.
Scorpio's Affinities
The Scorpio ruling planet is Pluto the lord of the underworld.
The Scorpio colour is cyan from the sign placement in the colour wheel and maroon or dried blood red from its connection with Pluto
Scorpio is associated with two body systems:
The reproductive system
The eliminatory system
The reproductive systems in both sexes are under the rulership of Scorpio. This includes the eggs, ovaries, womb and vagina in women and the sperm, penis and testicles in men.
The eliminatory systems which encompass the bowel, bladder and sweat glands. Scorpio also rules the vomiting reflex to purge unwanted things from the body.
Sign Compatability
Scorpios are most compatible with Taurus the sign that is opposite as Taurus possess what they lack. In a love relationship this is appealing.
They can be lifelong friends with Cancer and Pisces the other water signs and other Scorpios.
Scorpios will compete with Leo and Aquarius but at the same time can build good things when they join with them.
Scorpios are not so comfortable with the signs Aries, Gemini, Libra and Sagittarius.
---