by Alison Price
Leo May 2021
Read more about this month's planetary movements (for aspiring astrologers).
Read more about Leo in general.
---
Creativity
Creativity is a Leo's by word.
To wake up in the morning and have made something by the end of the day makes you happy.
There will be many opportunities this month for you to be creative
If your birthday is on the 25th, 26th or 27th of July, you are likely to be especially inspired around the lunar eclipse on the 26th.
---
---
Love
You could start an exploration of your intimate life around the 13th when the great planet Jupiter enters your private personal area.
Anticipate some different activities that fill you with joy.
This is a beneficial period for your private life, so make the most of it.
Serious partnerships that have been under pressure will be alleviated somewhat this month.
If you have felt things were a little boring between you both, then after the middle of the month, as Saturn turns direction, you should heve some respite.
The situation is really only as good as it is.
You will not read more into your marriage or committed partnership that there actually is.
You are under no illusions about who your partner actually is, and now you can choose to love them wholly for exactly who they are.
The lunar eclipse is in your romance sector on the 26th which indicates this will be the moment when you could find happiness within your serious partnerships.
Vision
Lions are usually very fixed in their ideas.
You may actually feel that you have your life path planned out from an early age and nothing needs to be adjusted.
Give yourself the benefit of the doubt on the weekend of the seventh, eighth and ninth of May, when you are likely to encounter someone who could change the way you see the world.
There is no need to make any drastic decisions, but it is important that you carefully consider other options which arey open to you.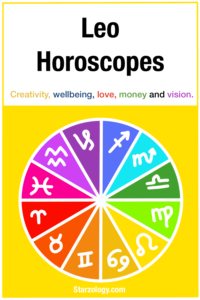 Money
There is a huge shift of energy this month as Jupiter flexes his excessive muscles, which may bring you offers that seem too good to be true.
Look out for over-extending yourself with racking up more debt.
Be mindful of ofer spending this month.
It will be just too easy to take on more financial commitments than you can comfortably handle later in the year.
Wellbeing
You will feel optimistic and upbeat around the 17th and 18th of May.
Clear some space in your diary to focus on yourself at this time.
If you feel the urge to talk to someone about how you are feeling or your mental state, this would be an ideal time to seek out a younger man with whom to discuss your position.
---
---
Read the other signs
---
---