The chart basics are four basic building blocks of knowledge. as a student of astrology you need to get a grip on some basic principles and this post is about the houses. The other building blocks  are:
---
The Meaning of the Houses
An astrological chart is divided into twelve sections, or houses, and each house is a different size.
The chart looks like a pizza where each house is a segment.
Each house represents a separate area of life and planets in houses suggest that a particular area of life, like family or work, is important to you.
The houses are like a slice of life.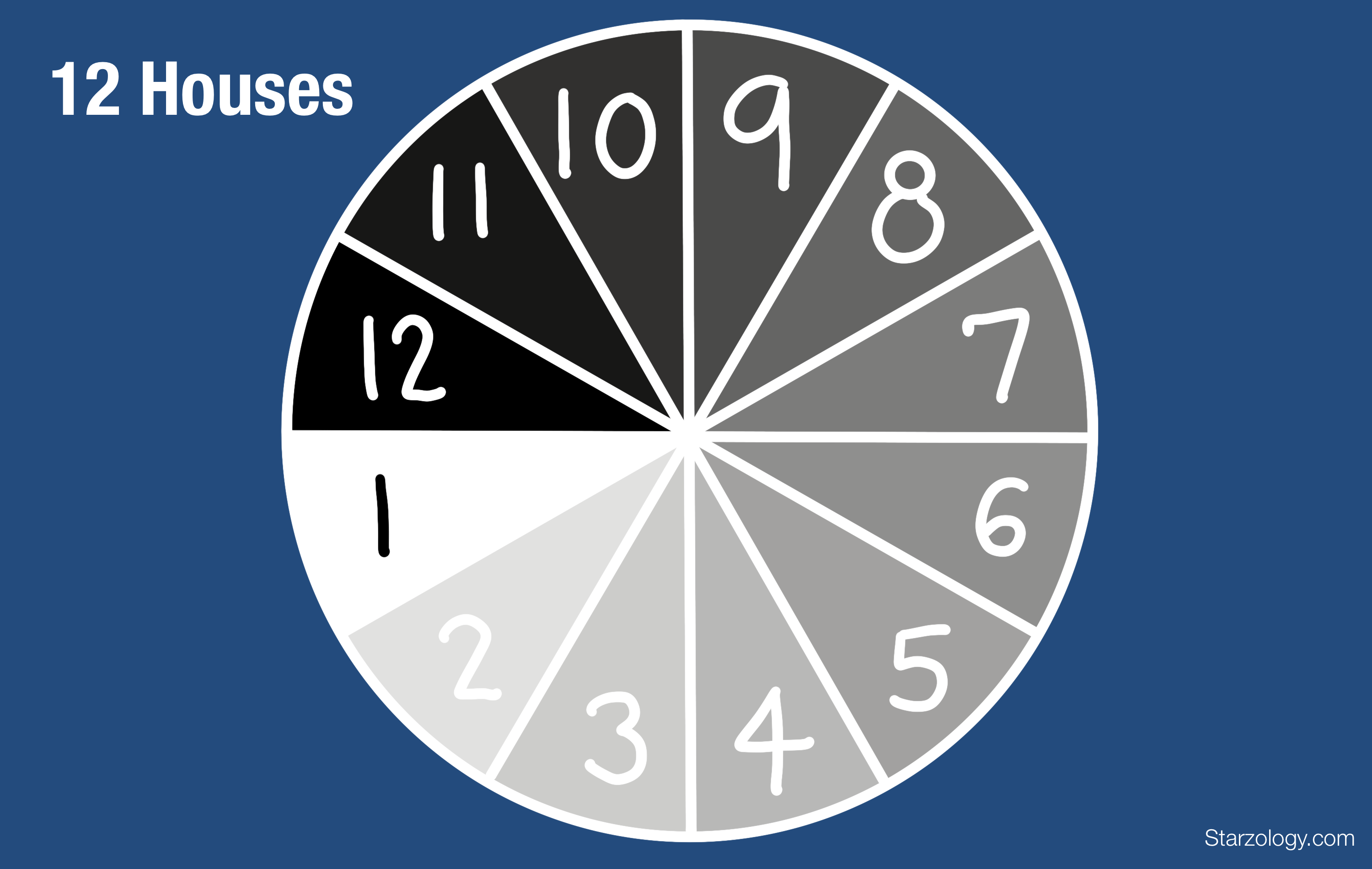 First house
The first house shows you, your body, what you look like, your complexion, fashion style, gait, haircut and first impression.
Second house
The second house is all about money, credit and acquisitions. It shows your values and what you value more than money. It suggests your self-worth and self-esteem.
Third house
The third house shows your brothers and sisters, school, neighbors, local area, short journeys and community involvement.
Fourth house
Your home, hearth and family life is shown by the fourth house in your chart.
Your dominant parent (who is the one was there on a daily basis providing care and nurtured you) is shown by the fourth house.
Fifth house
The fifth is the fun house.
It shows your children, your leisure activities, your romantic dates, play dates, sport, concerts and your creative expression.
It suggests where you find entertainment and this includes risk activities like riding on a roller coaster, playing the stock market and gambling.
Sixth house
The sixth house is the house of your day-to-day work, pets, small plants, health and service to others.
It shows your diet and exercise appetite.
The sixth house in your chart shows your daily rituals, meditation and other habitual practices.
Seventh house
The seventh house indicates your marriage, your partner/spouse, business partners and your relationship with other people.
It shows the general public, your relationship with others and open enemies.
Eighth house
The eighth house suggests your secrets, sex life, money from others, donations from others, support from others, inheritance, insurance, debt, death and taxes.
It shows the inevitable things of life.
Ninth house
The ninth house suggests your vision, life-path, travel, long journeys, higher education, foreign cultures, publications and religion.
Tenth house
The tenth house is all about your career, public standing, reputation and what the world knows you for.
It is where you are in the public eye.
It indicates your passive parent
Eleventh house
The eleventh house shows your choice of friends, groups and causes.
It is where you are a team player.
It shows your social conscious.
Twelfth house
The twelfth house is the house of your imagination, self-undoing, chronic health issues, institutions, dreams, sleep and your subconscious.
It shows your secret enemies.
"We are all made of starstuff" - Carl Sagan This fantastic quote from Carl Sagan relates to how the universe formed, and that the heavier elements were birthed through the life and death of stars. I'm not saying I fully understand the actual...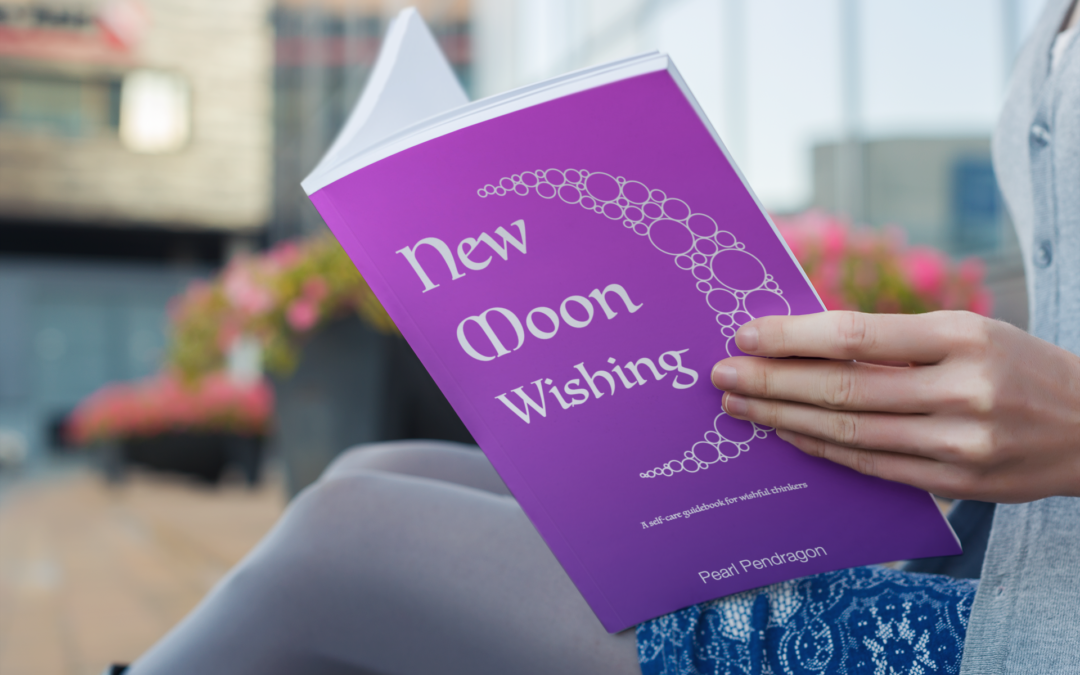 New Moon Wishing - A self-care guidebook for wishful thinkers The New Moon Wishing self-care guidebook for wishful thinkers by Pearl Pendragon contains pages that you fill in with your New Moon wishes each month. There are "New Moon in zodiac sign" prompts to help you...
by Alison Price The 5 Pointed Star How to live your satisfying life can be seen through your personal astrology. I chose the name Starzology for my astrology website and business because of its relationship with the number five. The fifth sign of the zodiac is Leo the...