by Alison Price
Gemini May 2021
Read more about this month's planetary movements (for aspiring astrologers).
Read more about Gemini in general.
---
Love
The Lunar Eclipse on May 26th will bring your serious one-to-one relationships to the fore.
This will be the moment to know who you are with and who they are.
Your reaction to their vulnerabilities will show you the depth, or shallowness, of your bond.
This is a reality check for you.
---



---
Creativity
The weekend of the 22nd and 23rd will be the most creative time for you this month.
If possible, schedule an art date for yourself whatever "art" means for you. It could be crafting, singing, painting, or a dance routine.
Choose to make time to create and you will be happier.
Money
Around mid-month your public life will become a focus.
If you work for someone else, expend some energy networking with those who can help you up the corporate ladder.
If you have your own business, it is likely to grow this month. Keep an open mind and be open to all opportunities to collaborate with others now.
Reach out to your contacts and be easy to get on with and it will pay dividends in the future.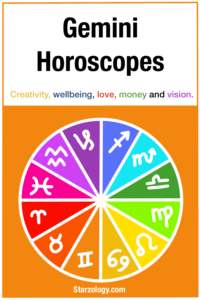 Wellbeing
The solar light illuminates your life on May 20th. This signals "Gemini Season." You perhaps will be happier and light in your step.
Things will just seem brighter, and you may even think the Sun is shining down on you.
Those Twins with birthdays on 26th, 27th or 28th of June will be challenged by this eclipse energy.
After the 29th the pace will slow down somewhat as your ruling planet, Mercury, begins its retrograde cycle in your sign.
This indicates it is time for revising what you have done and thought recently and it's time to go over conversations that you may have felt were finalized but are not.
Comments will raise their ugly heads again you have to give enough time to properly consider decisions you have made both alone and with others.
Be flexible and you will survive this period.
Vision
The ringed planet Saturn will change direction in your farsightedness sector this month.
This down gearing of energy suggests that you will hesitate somewhat around your life path and the path you are presently on.
Seek advice before changing your path for good.
Weigh all the options and be slow to cut things out. Your true path will be revealed later in the year.
---



---
Read the other signs.
---
---