The Opposition Aspect
The circle divided by two. 360°/2 = 180°
Same polarity
Planets in opposition are usually in the same polarity.
The opposition can be disassociate if one planet is in an active sign and the other in a passive sign.
Opposition Aspect Meaning
Projection
The opposition is an aspect of projection between the self and the other.
This aspect tends to flip-flop between holding a stance in the principle of the first planet and then standing on the other side looking back from the viewpoint of the second planet.
Resistance
It is an aspect that causes resistance between the two planets.
Difficult
It can be difficult, and this aspect needs work to integrate the energies.
Strives for equilibrium
The person will strive for equilibrium within the boundaries of the energies shown by the planets.
Disown
The individual may very well disown the opposite first from one side and then from the other.
Frustrating
It can be frustrating to be constantly alternating the viewpoint.
---
Oppositions to Other Planets
Sun oppositions create much tension and stress in life.
Moon oppositions make emotional reactions the default response to challenges.
Mercury oppositions result in arguments and verbal conflict and mental stress.
Venus oppositions suggest romance and financial affairs are very difficult to stabilize.
Mars oppositions create general resistance and an abrasive attitude.
Jupiter oppositions grow big problems and need opportunities for resolution to stabilize.
Saturn oppositions can stonewall the individual so they cannot get past the issue.
Uranus oppositions make the individual contentious and uncompromising for others.
Neptune oppositions develop escapist attitudes when the tension rises and coping is hard.
Pluto oppositions can be very difficult to find a resolution, they may be the main theme of the life.
---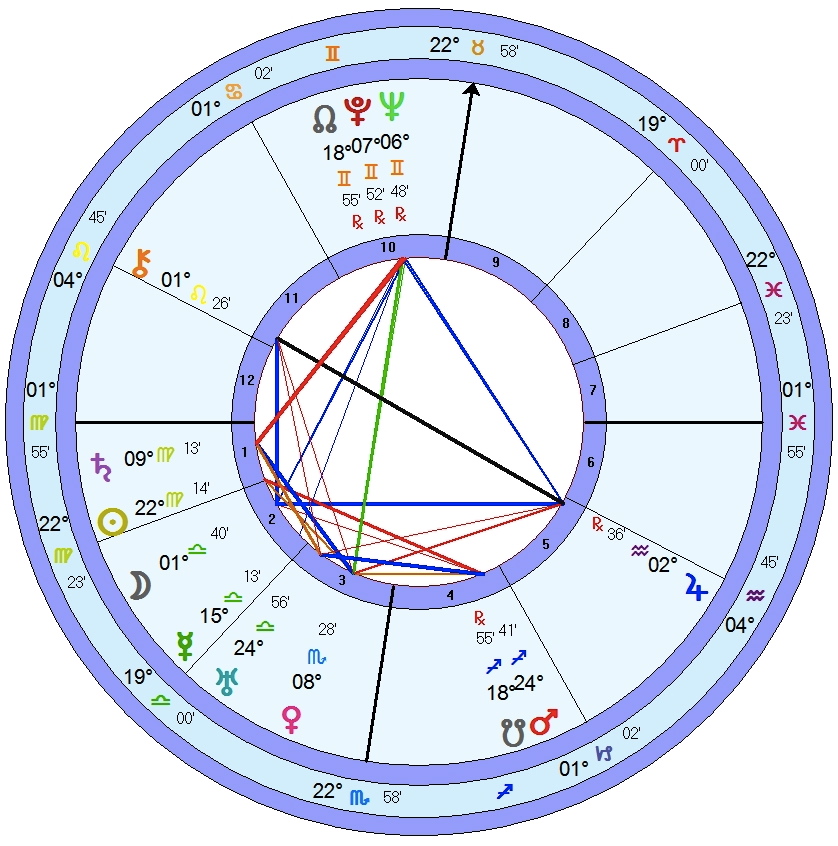 by Alison Price Aspects In any given chart there will be aspects. Aspects are the angular correspondences formed between planets, angles and other points in a chart. Aspects are the angular connections between two planets or points in a chart. They are measured in...
The Asteroids The asteroids orbit the Sun and they are solar system bodies. They are smaller than the planets and their paths lie mainly between Mars and Jupiter. They are found in what is called "The Asteroid belt" which is a space between the personal planets (Sun...
No Results Found
The page you requested could not be found. Try refining your search, or use the navigation above to locate the post.