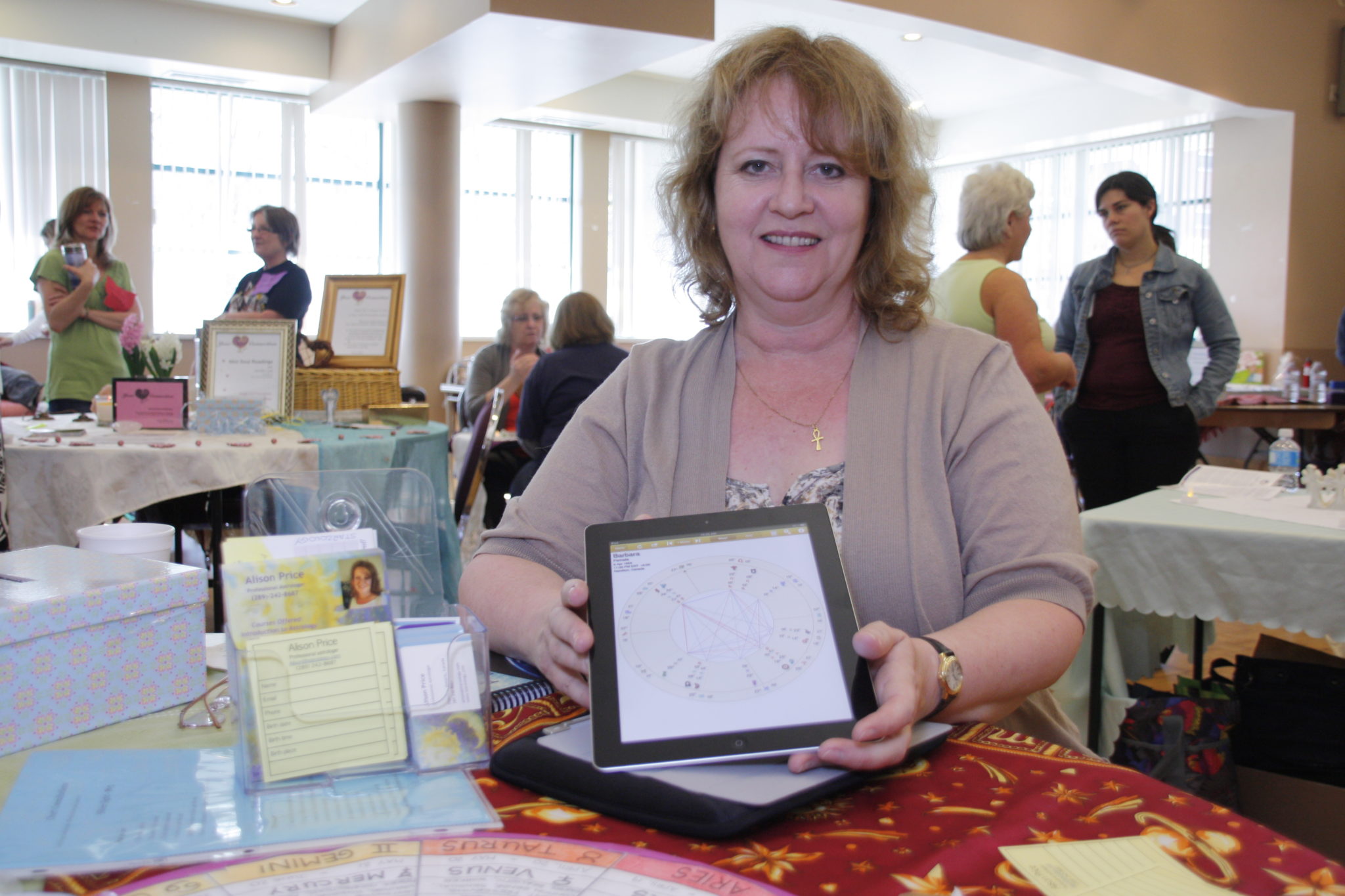 by Alison Price
I am often asked to recommend astrology software.
Students want to know which to buy, how much to spend, what is needed and where to get it. Or even if they need to purchase specific astrology programs at all when many sites will cast free charts.
For those who do want to know about buying astrology software here is how I do it.
---
All Hail Solar Fire
Straight off the bat let me say I use Solar Fire and have since 2002.
I always keep abreast with the software and upgrade as soon as new versions are released. I do this because even though two plus two is still four, or the Sun is in the same place in version 1.0 as it is in V9, other features are available in the later releases.
New discovered planets like Eris, Sedna and co. have their positions. This capability may not appeal to all but it does to me.
I became a Mac believer a few years ago. If you are too then you know what I'm talking about, but I kept the windows computer for Solar Fire.
My PC died earlier this year taking away my Solar Fire. It is essential that I have full astrology calculation capabilities and I had to request the kind help of a former student to print off a couple of client charts in SF which I needed immediately for clients booked in for consultations during that week.
"Oh, but you can do it all by hand!" I hear you cry, "You don't need a computer."
Well, yes, I can calculate what I needed by hand but who has the time? Come on. Really?
Anyway, I was at a decision point and I figured I had three choices:
Buy a new Mac astrology program.
Buy a new Windows based computer to run Solar Fire.
Make a Windows partition on my Mac (needed to run Solar Fire).
I chose to buy another Windows computer and in fact, it is the smallest, cheapest nay lightest notebook I could find. I only run Solar Fire on it and it is not connected to the Internet yet. It is purely standalone and dedicated to Solar Fire. Luxury.
---
Astro Gold
During the interim period (when I had not a PC) I turned to my new favorite software app Astro Gold.
This is a powerful astrology app that runs on iPhone and iPad (and I believe other devices).
It is written by the Solar Fire people and is incredibly powerful. I recently used it at a Holistic Fair in my neighbourhood where I gave mini astro-readings in aid of autistic children.
The image on this page shows Astro Gold at the fair.
The joke in my home is that if the house caught fire and the family and pets escaped, what would I grab next? Well, it would be the iPad with Astro Gold. I can see myself casting the chart whilst sitting under a blanket watching the firemen do their thing.
It's a personal choice
In the end, buying astrology software is a personal choice. I don't have experience with other products so I can't comment but this is how I do it.
Are you a fan of Solar Fire or Astro Gold? Share your thoughts in the comments.
Where to get astrology software:
Astrolabe – distributors of Solar Fire in North America.
Esoteric Technologies – developers of Solar Fire.
The Apple store.
---