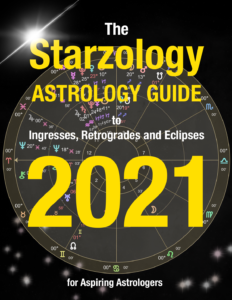 The Starzology Astrology Guide to 2021
Every year I create an astrology guide. This contains important information of interest to forecasting astrologers.
The handy guide contains all the Ingresses, retrograde cycles and eclipses for each year.
The guide is available as a PDF download. 
Retrogrades
If you are an aspiring astrologer, then this is for you. You will learn which planets will not be retrograde and of those that are exactly when and where the retrograde period will occur.
Eclipses
We will explore how each eclipse is different and exactly who each eclipse will affect.
Ingresses
This covers all of the planetary ingresses of 2021. That is every planet that changes sign for the year. We will discover month by month when each planetary ingress occurs. And I'm offering you a quick general interpretation for each planet as it moves signs.
Get going understanding the movement of the planets in 2021 and how you can apply the shifting energy to your horoscopes and when you work with your client's charts
This information is part of my Starzology Forecasting Series.
2021 Starzology Astrology Guide
I am preparing my annual "Starzology 2021 Astrology Guide to Ingresses, Retrogrades and Eclipses" which is available now.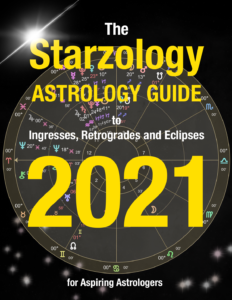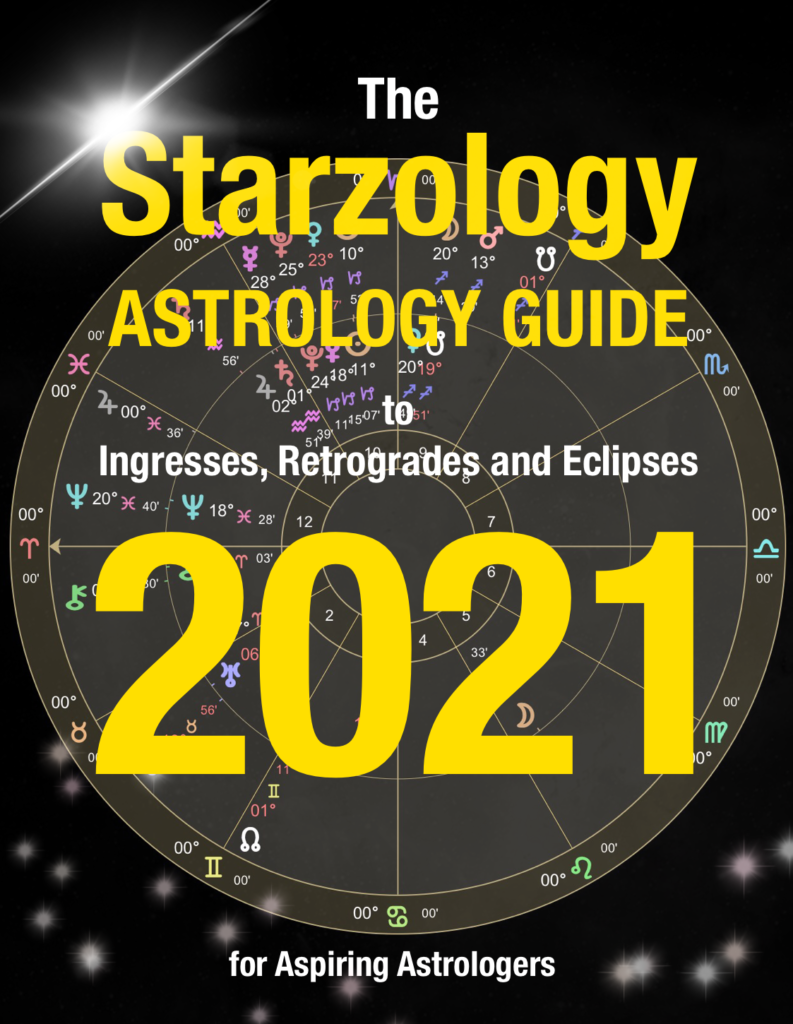 ---