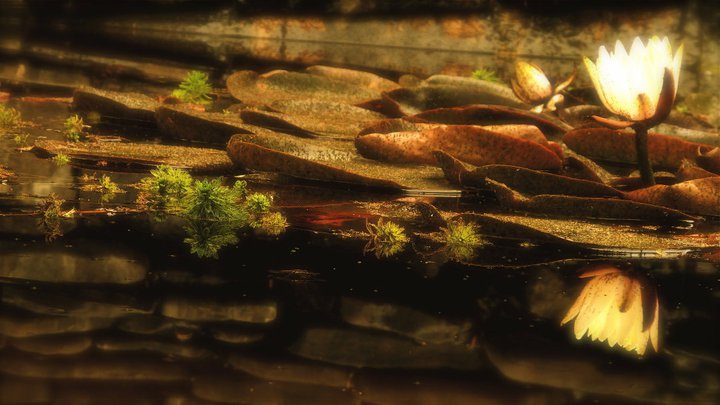 Astrological insights into the March 2016 solar eclipse from guest writer Lara Noel.
Pisces Solar Eclipse ~ The Original Wound
"The wave is the same as the ocean, though it is not the whole ocean. So each wave of creation is a part of the eternal Ocean of Spirit. The Ocean can exist without the waves, but the waves cannot exist without the Ocean."  ~  Paramahansa Yogananda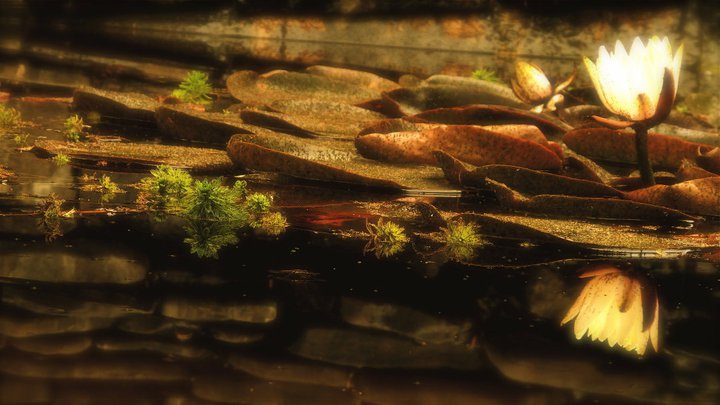 March 8th @ 5:54 pm (PST), 18 degrees Pisces
Conjunct Chiron and South Node,
Square Saturn
Oppose Jupiter
Yes.. it's a eclipse time again. Anyone with planets or points between 15-19 degrees around the zodiac, and particularly the mutable signs Sagittarius, Gemini, Virgo and Pisces, will be feeling this eclipse strongly. These portals of evolutionary growth may uncomfortably force change if change isn't proactively being sought. This particular eclipse season may be more emotional, internal, and sensitive than usual with so many planets in Pisces. Visiting moments of feeling like we're fighting the underwater pressure, to moments of openness, freedom and awakening. These are the emotional waves of dear Pisces.
Insights, inspiration and intuition are heightened. Dreams and goals are being worked on. Simultaneously we may see grief, sadness, and shame from past events begin to surface. Motivation may be laking. There's a tendency toward depression, fatigue, and confusion with the strong Pisces and Saturn energy. But there's also potential to move beyond this into healing and creative manifestation. Sometimes we need to visit the darkness before we can move into the light. Sometimes we need aloneness and reflection before we can meet others again.
This New Moon Solar Eclipse is making strong aspects to several planets. We are exploring the differences between spiritual, personal, religious truths and the ultimate truth which supersedes all. To start with, this is a South Node eclipse in Pisces. The combination of South Node and Pisces is calling us to return to the beginning of creation. A return to our true nature. To Source, to pure consciousness, to love, to simplicity, to non-duality. The New Moon Ruler, Neptune, is conjunct Mercury, giving it a slightly Mercury retrograde feel to it. We are seeking order amidst the chaos of emotion, overwhelm, and confusion. Reflecting, reworking, revisiting. It's a blending of Heart and Mind and we are discerning which to follow, and how to integrate both.
The New Moon is also closely conjunct Chiron, triggering a deep core wound. A collective shift in consciousness is occurring as each of us journeys to heal past life and ancestral karmic patterns. There's a concept that we come to this world with two dualistic desires. One desire is to return back to where we came. To Source, the non-dualistic, blissful, safe place where we are all one, everything and nothing, at once. The other desire is to separate from Source so that we may individuate and experience our own uniqueness, identity, desires and purpose. However, this separation from Source and Unconditional Love and into a physical body where we experience suffering, pain, abandonment, and disillusionment, is our original core wound that we are collectively working though now.
Each of us has a unique story attached to this wound, which brings us to our next two aspects to the New Moon. A Square from Saturn in Sagittarius, and an Opposition from Jupiter in Virgo, forming a Mutable T-Square. Each of our unique stories around this core wound has attached unconscious beliefs that influence every part of our reality, particularly our work and health issues. The collective beliefs we are working through now are about not being good enough, perfect enough, deserving enough to live a happy, abundant life filled with love, purpose, and meaning. We see how we sabotage ourselves from achieving this happiness because of these negative core beliefs, and how easily we distract ourselves to avoid facing them. We may feel overwhelmed as we move in and out of the past wound and present reality, but doing so gives a clear insight and opportunity to heal.
This New Moon, as is the nature of New Moon energy, provides a new path, new beginning for us to move into. A path to heal the past, so we can begin again. With the Libra Full Moon Lunar Eclipse following this solar eclipse, our healing process will have a direct impact on the important relationships in our life. With Saturn involved strongly in both eclipses, we have the opportunity to meet our resistance and fears of abandonment and lack. By addressing emotions, memories and traumas in our body from the past that are affecting our present moment, we can learn to have healthy boundaries and a solid foundation of self- love. The darker path of Pisces is to avoid this pain, both physical and emotional, through, addiction, escapism, martyrdom, and victimization, which gets us of the hook from taking responsibility.
The Light side of Pisces to remembering we are whole, healed, perfect and connected to Source in every moment. That's the direction we want to keep moving in, even in the midst of what surfaces. The illusion of the wound is what keeps us in suffering. By allowing compassion and forgiveness, for our self and others, we open our heart to self-love and acceptance. We may be faced with many choices during this time, and as we heal, it will become clear which choices are healthy and reflect our value and worth.
The tension of the Mutable T-Square between the New Moon/Chiron, Saturn, and Jupiter/North Node, asks us to recreate our story, find our deepest truth, and to live it in every moment. We can rise up to this opportunity and see life from a larger, and enlightened perspective, or contract in fear and allow limitations and old, stubborn perspectives, and our need to control, to decide our course. The beauty of Pisces is learning to surrender to the flow and trust that something bigger than ourselves, and more deeply intelligent than our minds can ever understand, is guiding us towards our highest good. Sometimes the biggest lesson is learning to get out of our own way.
Saturn gives us a reality check and the opportunity to mature and take responsibility for our own happiness. The challenge and beauty of mutable signs is that they're always changing. This creates difficulty with commitment and consistency, but also allows adaptability in many circumstances. The commitment we need to make now is to ourself. Mastering our past, our emotions and mind, integrating both, is what liberates us. The desire for stability and freedom is pushing us to find creative ways to hold both simultaneously.
Self care is also major theme of this New Moon. Physical and psychological issues may flare up. We are likely to feel overwhelmed, sensitive, touchy, projecting our issues onto others. Are we too emotional and reacting from our wound? Or not emotional enough? Caught in mental chatter, avoiding, judging, criticizing, analyzing and thinking our truth is the right and only truth? Communicate with compassion and be open to see others perspectives. If there's confusion, acknowledge it instead of being dishonest, even if it hurts to hear. The truth will surface now even if we try to avoid it.
On a more practical level, this New Moon is helping us manifest our dreams and goals. Through this process of manifestation, we face those fears and insecurities of not being good or deserving enough, and take a step forward anyway. We may have moments of wanting to give up under the pressure. If disappointment or inertia arise, take a break, then rework your approach, without heavy criticism, and try again. Jupiter in Virgo and Saturn in Sag offer practical solutions and new perspectives to address the issues coming up now. Even if the path doesn't feel clear yet, Saturn provides us with the test of time and experience, helping us trust in, and commit to the journey.
Many of us may also be asking if our work in alignment with our purpose? Are we feeling fulfilled, and expressing our gifts and creativity in service of others? Are we being acknowledged for our work? This New Moon gives us the juice we need to to change situations that aren't in alignment with our highest truth and purpose. As opportunities arise and each small choice we make towards expanding into our gifts, is a step towards fulfilling our dreams. Saturn may make us work for it, and it may take some time before we see it flourish. For those who have been steadily working towards your dreams and goals, a new level of solidification and stability is arising now. You may need to work out some details, tweak and reorganize a few things, but this New Moon allows you to plant a solid and inspired foot on the path.
Our dreams and visions are strong now, and its up to us to discern what's truth and illusion, healthy and unhealthy. If something in your life isn't working, begin to clearly envision what your soul desires and deserves. Set those intentions through writing, prayer, and creative expression. Then work on practical daily steps you can take to manifest those desires. If overwhelm sets in, give yourself permission to retreat and reflect. Take time for yourself in healthy, restorative ways. Meditate, immerse yourself in art, dance, music, nature. Nurture your body and soul. Find ways to reconnect to the Piscean Source of love and beauty within and without. We can now move beyond the story of the wound, beyond mental chatter, beyond the physical, mental, emotional pain, beyond our self-limiting beliefs, and come to rest in the unconditional Love that exists within our heart.
---
Lara Noel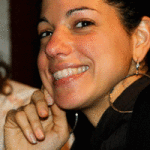 "The beauty of Astrology is the ever changing relationship the planets have to each other, and that we have to them based on our level of awareness and evolution."
Lara Noel is an astrologer at Solpath Healing Astrology.
---
Other guest posts you may like:
If you would like to be a guest writer for Starzology you can read our writer's guidelines.
You may also like:
---
---