Beginner's Astrology Classes

These are a face-to-face or Zoom beginner's classes, no prior astrological knowledge is required.
This sixteen-week beginner's course covers all the basic information you will need to read a birth chart.
Students will learn about the components that make up the natal chart. This vibrant course introduces the student to the following: glyphs, quadrants, elements, polarities, modes, planets, signs, houses, angles, aspects and much more.
You will learn how to read a chart from a beginner's point of view. This will get you on the road to becoming an effective and competent astrologer. 
---
---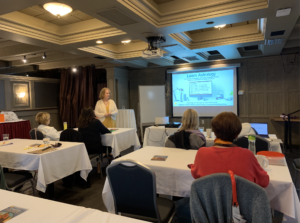 ---
Semester 1
Lesson 1: Polarities, Elements and Modes
Components that make up the signs.
Lesson 2: The Twelve Zodiac Signs
Aries, Taurus, Gemini, Cancer, Leo, Virgo, Libra, Scorpio, Sagittarius, Capricorn, Aquarius and Pisces
Lesson 3: The Visible Planets
The seven planets you can see in the sky: Sun, Moon, Mercury, Venus, Mars, Jupiter and Saturn
Lesson 4: The Outer Planets, Asteroids and TNO's
The planets you can't see; Uranus, Neptune, Pluto and Chiron. The Asteroids and TNO's
Lesson 5: Chart Division: Ascendant and Midheaven Axis
Angles, hemispheres, quadrants and triple house division
Lesson 6: Houses 1: First to Sixth Houses
The personal houses of the northern hemisphere
Lesson 7: Houses 2: Seventh to Twelfth Houses
The public houses of the southern hemisphere
Lesson 8: Natal Interpretations 1
Gathering threads
---
Semester 2
Lesson 9: Aspects 1: Major Aspects
Major, minor and lesser used aspects.
Lesson 10: Aspects 2: Major Aspect Patterns
Using planetary complexes and getting organized
Lesson 11: Essential Dignities
Measuring a planet's influence in a chart
Lesson 12: Moon Phases
A deeper understanding of the Moon's waxing and waning's effect
Lesson 13: Retrograde Planets
Two steps forward and one step back
Lesson 14: Ascendant Overlays and Chart Rulers
Chart ascendant sign rulers and ascendant overlays
Lesson 15: Lunar Nodes
The overall tone of a chart
Lesson 16: Interpretation 2: Gathering Threads
Full interpretations and gathering related threads
---
About the classes
These 16 lessons cover the full CAAE Level curriculum and will count towards your CAAE diploma.
These classes feature 1 hour 45 minutes per lesson for a total of 28 classroom hours and 32 self-study hours as homework and other research.
Lessons can be taken one at a time, as you choose or by semester.
Classes are held in downtown Vancouver or by Skype at selected times.
Class times and dates may vary each week.
---
What you get
Each student will receive a PDF copy of their birth chart, PDF lesson notes at each session and some homework. 
This course is suitable for beginners and anyone with an interest in astrology. You do not need any astrological knowledge to attend. All are welcome.
This course is available via Zoom.
For more information please contact me.
---
Costs
These classes can be purchased by semester. So that would typically be first semester one then semester two.
Or you can do individual classes and pick and choose what you want to learn.
Check my current prices.
---
Testimonials On my Teaching and Courses:
"I scoured the internet to find the right
teacher
and in working with Alison I did. I looked forward to my weekly classes and felt that I definitely learned a lot. I liked that there were assignments and felt that they helped me learn more. As a teacher, she is kind, warm, funny and incredibly professional. For
me
, I couldn't think of a better way to start than having a one on one tutor
. I
would absolutely recommend Starzology"
–
K. P. Toronto
"I have taken previous courses on astrology but these were of the internet webinar type where you could see and hear the presenter but the chance to interact with them was very limited. So I was delighted to find and then take Alison Price's Introduction to Astrology course. The personal two-hour lessons gave me every opportunity to get my questions answered and make sure that I really understood the material. The chance to have such one-to-one sessions with a very knowledgeable astrologer meant that I could make very good progress and cleared up a lot of the problems and queries I had." – Andrew K, – London, UK 
"Alison is a passionate and devoted teacher. She never hesitates to pass down her experience and knowledge to her students. Also, she encourages her students to think about controversial astrological topics and develop their own style as an astrologer. I enjoy being her student and hopefully I can study under her again."  ~ W.Y.W. , Hong Kong
"I came to Alison as a novice astrology student with little to no expectations as to where a class with a professional astrologer would take me. Not only did I complete her introductory course and learn concepts not yet explored through self-teaching, but her encouragement and enthusiasm led me to enrol in natal interpretation, synastry and forecasting classes with her as well. She went above and beyond in her lessons and ensured I received the best education possible, even offering private lessons when the classroom didn't meet my individual needs. Her lessons were clear and insightful, as were her analyses of my own natal chart and current transits. I highly recommend both her teaching and consultation services." ~ Stephanie. Z.  Oakville
"I studied with Alison in Oakville taking 3 of the courses she offers her students – Natal Analysis, Intro to Forecasting & Synastry. She is an excellent teacher – well prepared with excellent study notes, and a wonderful sense of humor. I also use her Second Opinion services on a mentoring basis to confirm and expand my own astrological forays on client charts. Overall a beautiful woman, wish I lived closer to continue to experience her energies through her work with the Fraser Valley Astrological Guild." ~ Shirley. W. March 2012 – Southern Ontario
"The material presented was well organized, understandable, knowledgeable and detailed. In particular I was most appreciative of the handouts… what an incredible reference guide." ~ P. C. Etobiko
"Alison, you are a gifted teacher, who is very organized and have a great environment to be in. Thank you." ~ M. M. – Burlington, ON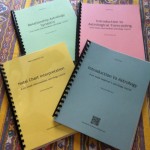 "Thank you.  I feel more grounded [since taking the course] and felt you were extremely professional yet very warm and giving." ~ M. M.
"Alison is a very informative and patient instructor. She understands the needs of her students." ~ D. S. – Hamilton, ON
"I really enjoy your lessons, you provide a wealth of information." ~ M. W. – Milton, ON