Summer Astrology Workshop
Astrology, Money and You
2016

July 23, 2016
Grow your astrological understanding this summer
Our full day workshop will help you get your wealth potential and financial interpretations on track and inspire you to do more this season. This valuable opportunity is not to be missed. Hone your skills with bright and innovative ideas on money interpretation. Gain insights to your financial life. Benefit from years of experience and personal attention at this hands-on workshop.
This workshop is at the advanced level.
Download the Summer Astrology Workshop Vancouver flyer available soon.
---
SATURDAY WORKSHOP SCHEDULE
Welcome 10:15am – 10:30am
Introductions, meet Alison and Thomas, make new friends, grab a spot, settle in and feel welcome.
---
Morning session 10:30am – 12:30pm
The Astrology of Money with Alison
This segment covers how money shows up in your chart. The four money houses and the two money planets. How to interpret your chart for money and wealth. We cover each zodiac sign's spending and saving urges and the basic financial tone of your natal chart.
Please bring your chart.
---
Lunch break 12:30pm – 2:00pm 
---
Afternoon session 2:00pm – 4:00pm
Your Wealth Potential with Thomas
You will learn all about in depth techniques to interpret the astrology of …
…
…
---
Closing discussion 4:00pm – 4:45pm
General discussion on the work covered. Question time about astrology in general and advice on how to progress with money and financial work. This is your time to bring up your astrology questions.
See previous speaking engagements with Alison Price.
---
REGISTER NOW
On the day – Walks ins
If spaces remain on July 23, 2016, $120 cash only will be accepted at the door.
---
VENUE
When: Saturday, July 23, 2016 from 10:15am to 4:45pm.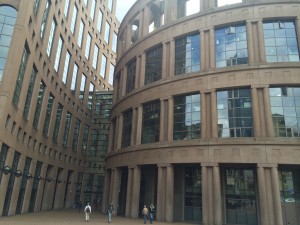 Where:
7th floor,
Vancouver Public Library,
350 West Georgia Street,
Vancouver, BC, V6B 6B1
Meet your tutors:
Join Vancouver's professional certified astrologers Alison Price and Thomas McPherson who are both trained through the Faculty of Astrological Studies, London, England.
---
FREQUENTLY ASKED QUESTIONS
Who should attend?
Participants should have a basic understanding of signs, planets, houses, and aspects, and be familiar with these glyphs.
 What should I bring?
You should bring your chart.
If you do not have a chart you can request one at registration but no later than July 15th as each chart has to be prepared and printed.
Can I record?
Please note that audio and video recording is not permitted in the workshop to protect your privacy.
Can I register for half a day?
The cost remains the same whether you attend the full day or only a portion.
What if I have to cancel?
For cancellations up to July 15, payment will be refunded less an admin fee. Strictly no refunds after July 20.
Transfers and Donations
If for some reason you cannot make it. you can transfer or donate your spot to someone else at no extra cost.
Is lunch provided? How about coffee or snacks?
Food is not provided. However, there are many places to buy food and coffee/tea on the main floor of the library building. You may take drinks into the workshop room but no food.
---
* * *