6th Annual Summer Astrology Workshop
Your Astrology Compass
When sharing on social please use the hashtag #summerastrovan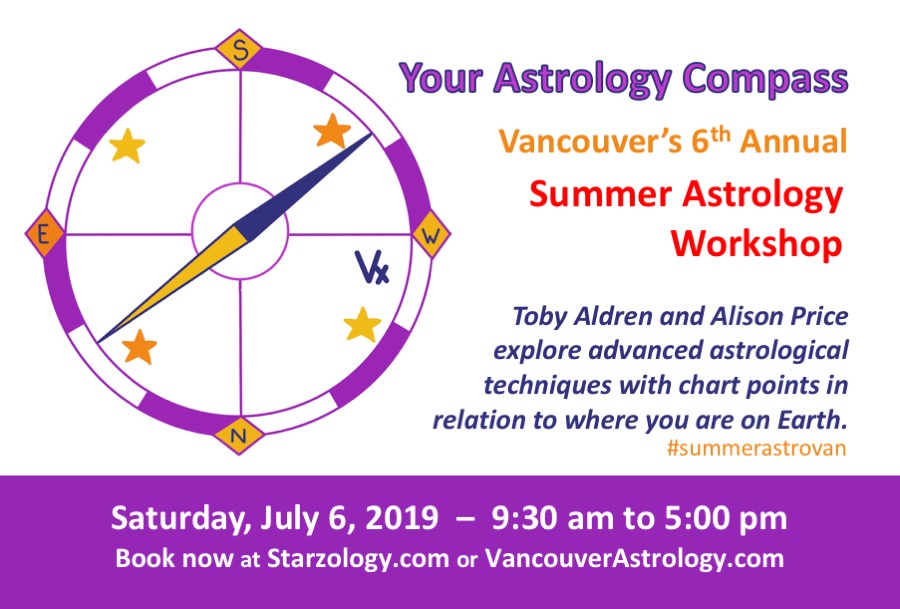 Your Astrological Compass
Summer
Astrology Workshop
Fixed Stars, AstroLocality, the Vertex, and Local Space Astrology
Vancouver's 6th Annual Summer Astrology Workshop
Registration open now.
Space is limited so book your spot now.
---
Astrology Summer Workshop, Vancouver
Saturday, July 6th, 2019
9:30am to 5pm
---
Venue
Best Western Plus Sands Hotel, 1755 Davie Street, Vancouver, BC, Canada.
This hotel is steps to the English bay beach if you feel like a morning or lunchtime walk.
---
Morning Sessions
Doors open at 9:15am when there are complimentary tea, coffee and pastries provided.
---

---
Fixed Stars: 4 Royal Stars of Persia with Alison Price
9:30 – 10:50
Discover the position and interpretation of the Four Royal Stars of Persia.
Learn how to explore Fixed Stars meaningfully.
---

AstroLocality with Toby Aldren
11:20 – 12:30
Learn why some cities seem inviting and friendly and others seem challenging.
Choose your next holiday destination.
---
Lunch Break
12:30 – 2:00
Lunch is not provided.
There is a fair restaurant in the hotel or other lunch places nearby.
You may bring your own lunch and perhaps walk to the beach if you choose.
---

The Vertex: Your Pivotal Chart Point with Alison Price
2:00 – 3:20
How to interpret the Vertex in your chart.
Learn about the special point in natal chart work where attitudes, people, and events can enter and exit your life.
---

Local Space Astrology with Toby Aldren
3:40 – 5:00
Use your astrological compass to best set up your home, to make use of your community, and search for happiness.
---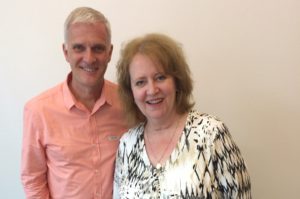 and then Sundowners and Nibbles…
Join us in the hotel cocktail lounge for sundowners, drinks or nibbles from 5:15pm until late. If you like, you can invite your partner to join us for a lovely social evening.
Please note: if you do choose to attend the evening social the cost is for your own account. Thank you.
---
Registration Now Open
Super Early Bird before March 21st, 2019 – CAD$97
Regular Bird before June 21st, 2019 – CAD$126
Late Bird after June 21st, 2019 – CAD$144