by Alison Price
---
"If you wrote something for which someone sent you a check, if you cashed the check and it didn't bounce, and if you then paid the light bill with the money, I consider you talented." – Stephen King
---
My Process
I work as an astrologer and have done for many years. Over time I have honed my craft so I can be quick and correct in all my chart readings, classes or lectures.
I find the best way express myself is to show you how to read astrology charts. I like to explain about zooming in on what to look for and what to avoid.
Giving tips and tricks for getting to the heart of the chart is my main interest and I am happy to share them with you.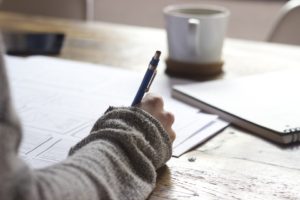 Patreon
Much of my work is done behind the scenes but now this activity, which I'm calling my process, is a available for my supporters.. You can become a patron to my art of astrology.
The things I am working on are presented for you, almost daily, as a peek behind the veil of the mystery of astrology. It is a process. The road that leads towards knowledge and understanding is taken one step at a time. Much like the ninth house of a chart.
I am a happy person and I am glad to share some glimpses of my day with you guys. If you are trying to get your astrology readings or business going the. See how I do it. I'm not saying my way is the best way but rather that you can find your own path through your intuition and interests.
Art
Not everything I do as a writer, astrologer and creative is shown as me pouring over a chart or with my nose stuck in an ephemeris, there is the artistic side as well. This includes drawing, urban sketching and colour work.
I also do quite a lot of freelance writing and create horoscopes for other new age sites. Some of the topics I write about are interesting things like crystals, reiki, numerology, dream therapy, colour therapy and astral projection.
I like exploring other techniques and will ultimately bring them back to astrology. I look for ways to connect the dots to weave a richer chart reading through my interest in related new age practices.
So the behind the scenes being documented for me is broader than the carefully crafted items and posts you see on my astrology only site at Starzology and on my Instagram,  Facebook or Twitter feed.
And rightly so, you came to me for astrology as a starting point. You expect to see astrology and you certainly can do that. But the My Process tier of being a "Sun patron" in Patreon gives you a valuable look at my wider interests in occult matters.
Focus
Anyone who knows me will say I am easy going with a sense of humour. I like to have fun with astrology and new age subjects. I am never a doom and gloom person. I avoid political stuff and don't cast charts for tragedies like tsunamis or earthquakes which harmed others.
You are far more likely to see me feature charts for inspiring thought leaders driving concepts and ideas, scientists with ground breaking discoveries that benefits humanity or naturalists exploring interesting things in the plant and animal world around us.
I believe in the creative beauty inside everyone. It is almost like your genius where the essence of your originality can be seen in your inspired pursuits. That little light of your can shine.
I know your light shows in your chart and can be brought forward by a reading. Heck, your creative light is the first thing I look for when I cast your chart.
Become my Sun patron
So come along and share my journey and help me out in the process by becoming a Sun tier patron and see my process.
I will always be the one beavering away in the background to present my best face for you. But if you have an interest in how I got there and where things come from follow along on Patreon.
The "My Process" posts are the best read content on my Patreon page and thank you for your interest and it keeps my lights on.
Alison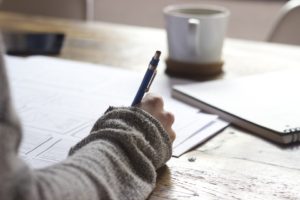 ---
---