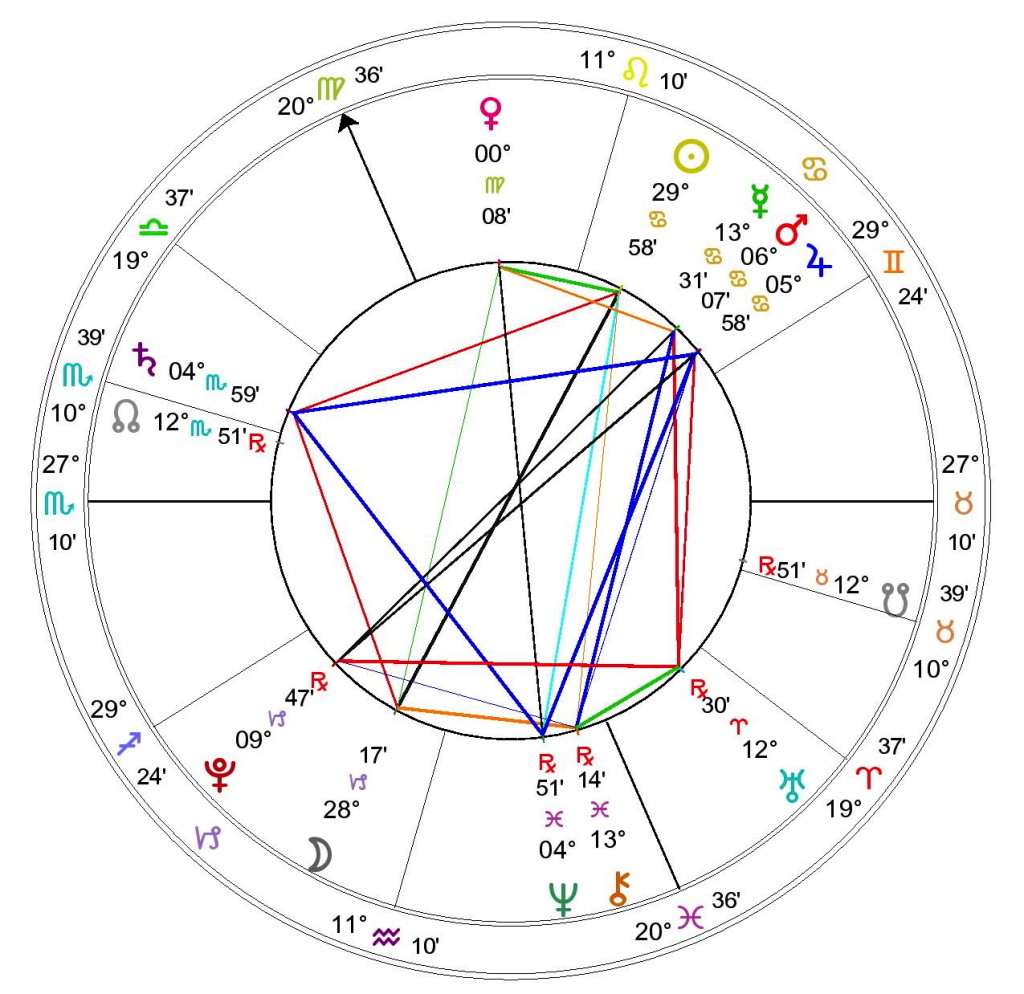 Congratulations to Kate and William the happy parents of the birth of the Royal Prince. The world has waited with bated breath to see how Kate does it as a modern woman. You can now join me and break out the bubbly! Cheers!
The Royal Baby Astrology Chart
Born at 4:24pm on 22nd July 2013 in London, England.
He has a Scorpio ascendant, Cancer Sun, Moon in Capricorn and with a Virgo MC.
He has the water Grand trine between Jupiter, Saturn and Neptune, a stellium in Cancer, 3 t-squares. His chart is almost at the Full Moon but still in the Gibbous phase and the two chart rulers, Mars and Pluto, opposite each other.
Clearly much will be written about the new Royal Prince as the days unfold. I just wanted to get his chart out for you to see.
Royal Baby Names
Traditionally children in line to the throne have five of six Christian names.
Succession to the Throne – Girl Power!
This child is the first royal baby to be born who will assume the throne despite his or her gender. Until current times the first male child born became King of England. Even if a girl was born first the crown would go to her brother ahead of her.
An example of this is King Henry VIII whose first born issue was Princess Mary, followed by Princess Elizabeth then Prince Edward. He took the throne before his older sisters as regent.  Only after he died did Queen Mary followed by Queen Elizabeth I sit on the throne.
The law was changed recently to ensure equality of the sexes and that Kate's eldest child would be the monarch regardless of his or her gender.
Congratulations!
You may also like:
* * *