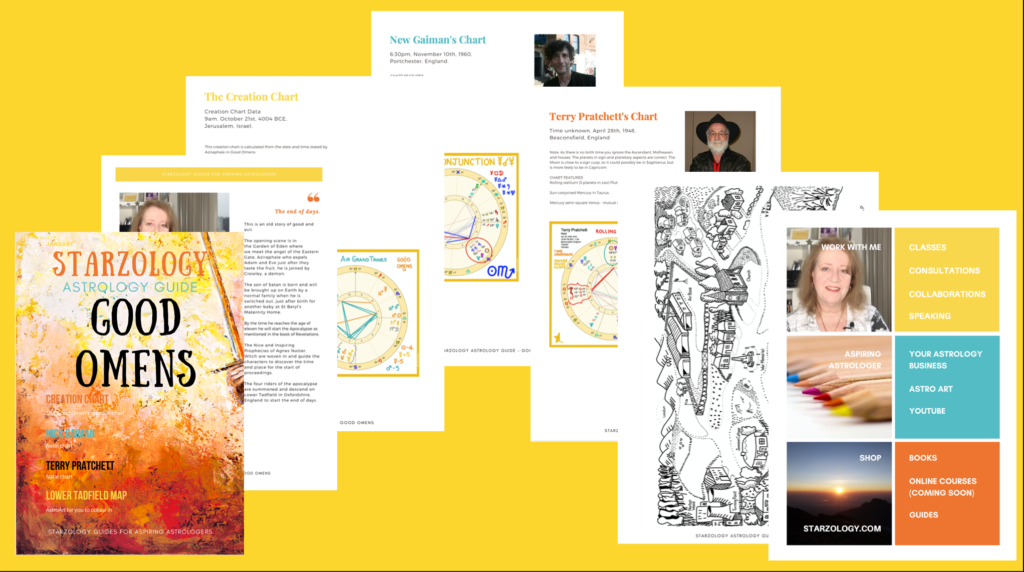 Designed by Alison Price
The Good Omens Starzology Guide features:
The Creation Chart as mentioned in the book
The birth charts for both authors Neil Gaiman and Terry Pratchett
A pen and ink drawing of Lower Tadfield for you to colour in
Read more about the astrology of Good Omens.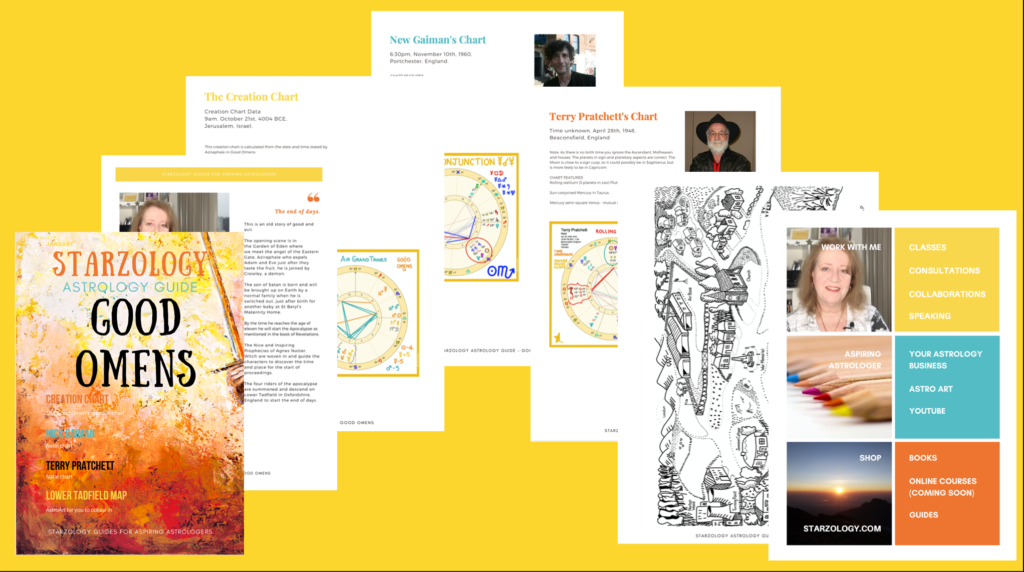 What You Get
A multi-page PDF download.
Page Size: US Letter size.
Cost: US$3.00
---