Forecasting Horoscope Preparation
Once you understand how to read a birth chart you may be interested in forecasting with astrology either for your clients or through writing horoscopes. There is a demand for horoscopes and once written they can be published in your blog, to your email audience or for resale perhaps as syndicated horoscopes. I myself have prepared horoscopes for several years for specifically, an online website, an astrology app that offers a daily and weekly horoscope and for printing in a glossy magazine.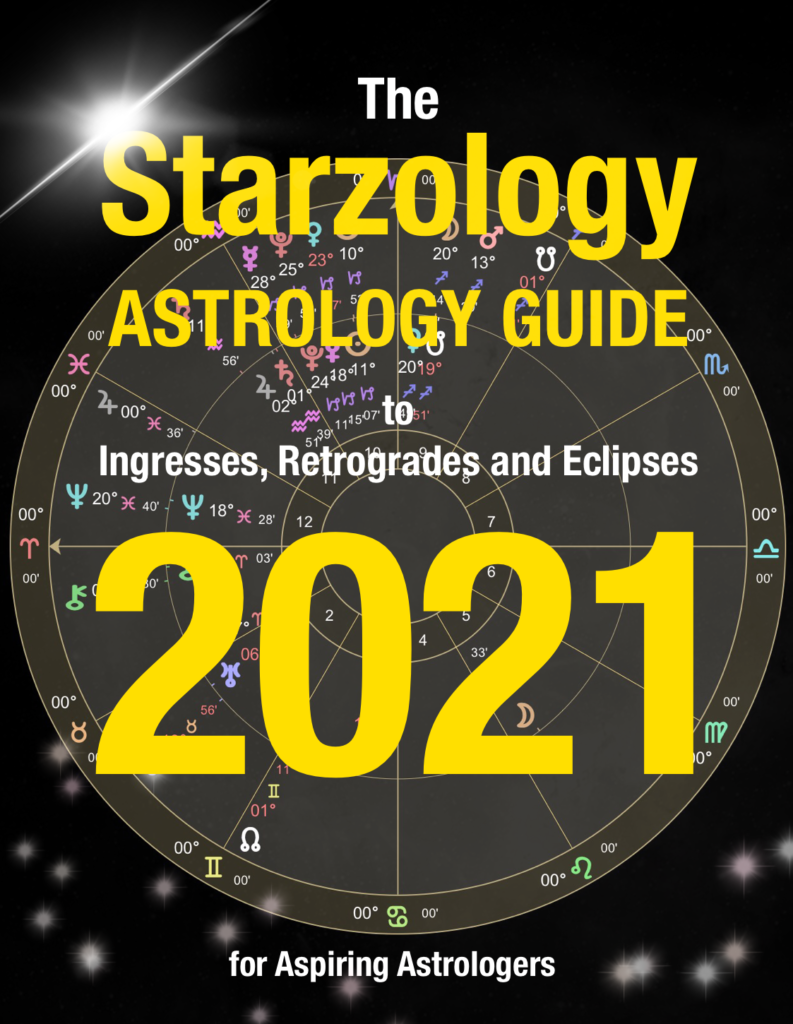 Ghostwriting
These types of horoscopes are typically ghostwritten and that means that my byline "Horoscopes by Starzology" or "Horoscopes by Alison Price" is omitted on them, rather the publication places their own byline like, "Horoscopes by Zelda" or "Horoscopes by Madame Starlight" or something like that. In this way, the publication can change their horoscope writer at any time and keep the name of their in-house astrologer to either Zelda or Madame Starlight for eternity.
To forecast effectively you need to consider several astrological factors and the three main ones are:
Planetary ingresses
Planetary retrogrades
Solar and lunar eclipses (or at the least the lunations)
Ingresses
Planetary ingresses refer to the planets moving from one sign to another. This means the role they are playing will shift to the energy and principles of the new sign. Planets can be better placed or poorly positioned depending on the sign-in which they are transiting.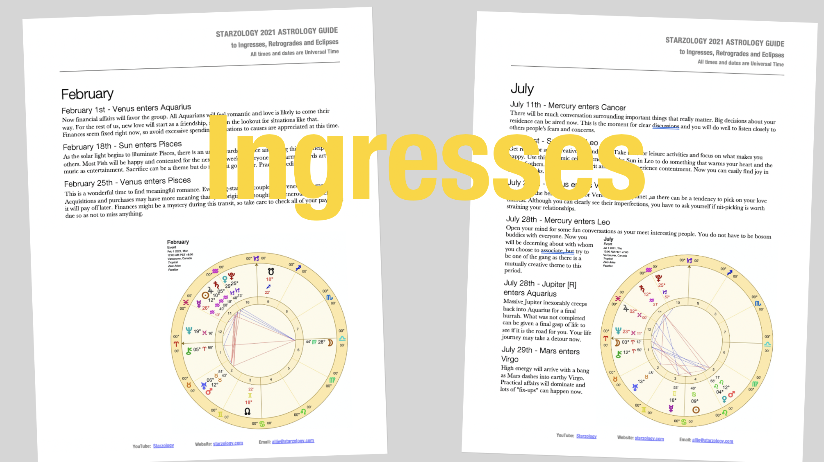 Retrogrades
Retrograde and stations are the turning points in the year when planets change direction. Their energy output and effectiveness changes as each planet changes course. Planets may be less successful in their core message when they are retrograde.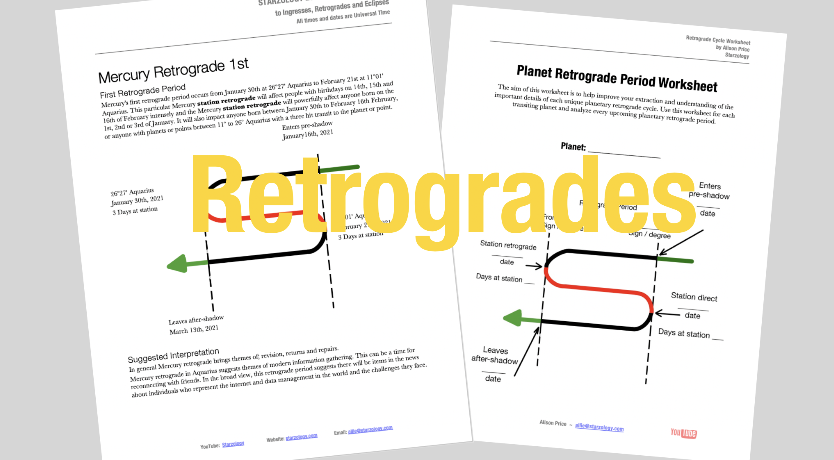 Eclipses and Lunations
Solar and lunar eclipses happen in seasons twice a year. Eclipses provide starting points for alternative energy flow through the close relationship between the Sun and the Moon. To a lesser extent, the lunations, or the New and the Full Moons, bring special days into focus as well. Eclipses and lunations can be important points in forecasting and in horoscopes work.
This guide provides the main dates for all ingresses, retrogrades and eclipses for the year 2021.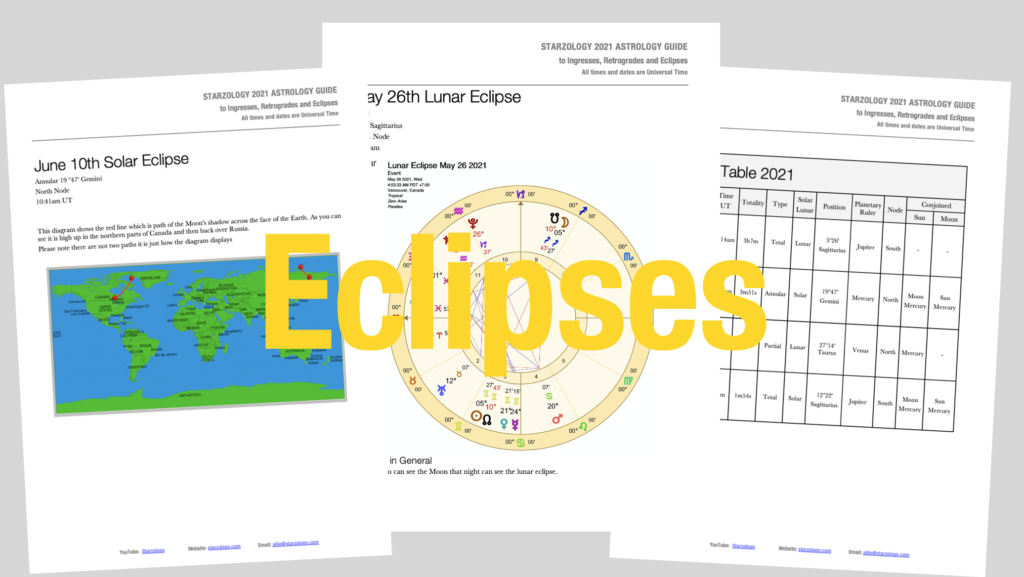 What you get
40+ pages of information
Size
US Letter size
Cost
US$5.00
All times and dates are set for universal time (UT).
Copyediting by Madsen Media.
---