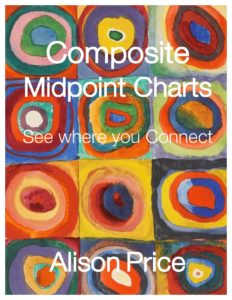 by Alison Price
An Astrology guide.
$5.99 US
---
Composite Midpoints
Much like holding hands, see how your planets reach out to connect with other people and where the energy lies between you.
Composite midpoints is an ancient method for chart reading but is as valid today as before.
Learn about this hidden but simple astrological technique.
Discover how to calculate your midpoints with other people.
Gain insights into your personal and business relationships with others.
Explore your close relationships through the dynamic of composite midpoints.
---