Designed by Alison Price
A summary of the meanings of Signs, Planets, Houses and Aspects.
The Astrology Chart Basics Starzguide is suitable for beginners. Includes worksheets to help you understand your birth chart at the basic level.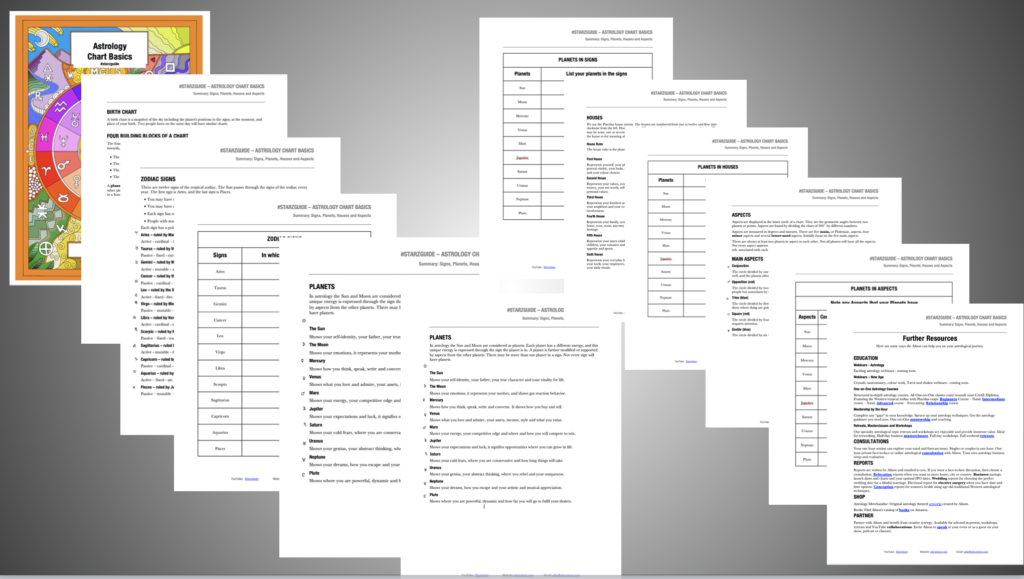 Astrology Chart Basics #starzguide – What you Get
A multiple-page PDF download showing the basics of signs, planets, houses and aspects. Includes worksheets for you to learn more about your natal chart.
Page size: US letter.
US$3.00