Get a Professionally Calculated Copy of Your Birth Chart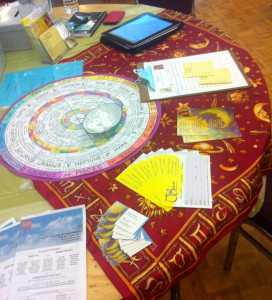 This service is for anyone who wants to have a chart to use for astrology learning or pleasure.
If you are interested in astrology and require a chart to be professionally calculated for yourself or a friend, or family member then this service is for you.
Or, if you are born on a cusp and simply want to know your Sun sign I can do that too.
See a sample
See an example of Stephen King's natal chart which is just like the one you will get.
Start learning astrology with the correct information.
How to Get your Chart
To request a digital copy (a PDF) of your very own birth chart which includes aspects please add your birth date, birth time (am or pm) and birth place (town, country) to the PayPal message details.
When you send your payment I will get right on to creating your chart.
I will send it to you within two business days and, to be honest, it is usually sooner than that as I know you are dying to get going.
But if it's a Friday night, well…
Birth chart diagram (single page) includes aspectarian.
Cost: US$15
---