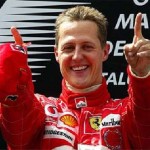 Formula one racing is an expensive sport.
It is all about the skill of the driver coupled with the engineers and technicians behind each team. Everything can be lost or won on the commitment of the sponsors, management and skill behind the wheel.
Winning a race means it is a good day. Michael Schumacher, who was world champion seven times during 1994-2004, had a saying "Celebrate the good days. There are many more not-so-good days." He knew there were times where winning was out of the question for a variety of reasons and this made the wins that more sweet.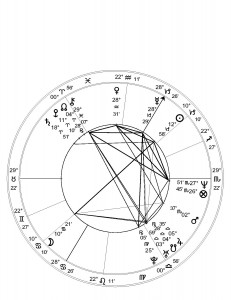 Do you celebrate the good days and take every positive event which happens and cherish it or do you accept a great thing but with the caveat "I was good today but next time I won't be" thus diminishing the positive energy?
Maybe you are quick to reject a compliment not believing it could be true or that the giver is somehow sucking up to you or has an agenda.
If we can accept gifts in the spirit in which they are given then astrologically the elements of the signs take sides. Air and fire easily present compliments conversely water and earth are wary of receiving praise. Fire and air are naturally positive and believe the good times have come whereas water and earth feel there maybe a catch showing their negative side.
This elemental affinity is not strictly related to your Sun sign. Most charts have some planets, ascendant or the MC in the active signs or Aries, Gemini, Leo, Libra, Sagittarius and Aquarius. You can use your chart to be optimistic and happier by aligning with the positive planets and points and to expect good things to happen to you in the nature of the planets or point.
It has to do with expectation. If you expect to succeed you will. If you expect to fail you will. If you expect to be happy you will. It sounds simplistic.
Can happiness be cultivated? I believe it can. It is a habit to see everything in a negative light. We all have tough times but it is how you react to hard days that says a lot about who you are.
I believe we can change. What is in the past has gone and is seen in the rear view mirror. Having a bright outlook is all about how are you going to live your life from today onwards and if you are going to celebrate the good days.
Own your chart, don't let your chart own you.
You may also like:
* * *